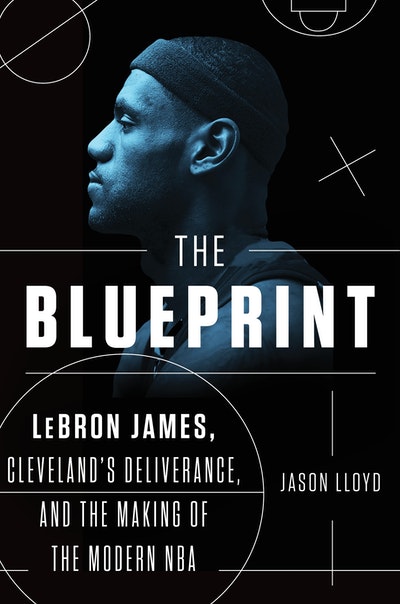 Published:

30 October 2017

ISBN:

9781524741907

Imprint:

Dutton

Format:

Hardback

Pages:

320

RRP:

$49.99
The Blueprint
LeBron James, Cleveland's Deliverance, and the Making of the Modern NBA
---
---
The inside, Moneyball-esque story of 2016 Cleveland Cavaliers and the team's hero, LeBron James, telling the four-year story of how the Cavs lost their star player, but immediately put together both a plan and team that would bring the city a long-awaited NBA Championship.
In 2010, LeBron James left the Cleveland Cavaliers. That same year, Jason Lloyd began to cover the team for the Akron Beacon Journal, LeBron's hometown newspaper. The story he uncovered started as a tragedy but ended in incredible triumph. Back in 2010, starting in the days, weeks, and months after LeBron left, the Cavs hatched a plan to get LeBron back. The plan was daring, audacious, and spectacularly successful. It incorporated several losing seasons, some highly risky draft picks, and an entirely new understanding of how championship teams are built and maintained. 
And the best part of the plan is that it worked, culminating in the most exciting Finals series in NBA history. And, most important, the end of the Cleveland Curse. Jason Lloyd, a true Northeast Ohio (as in Cleveland and Akron) insider, tells the story of how the NBA really works, and how everyone—from the front office to the stars on the court to the new generations of coaches—works together to create a winning team. This will be an unputdownable, unforgettable, must-have book for every Cavs, NBA, and LeBron fan.
Published:

30 October 2017

ISBN:

9781524741907

Imprint:

Dutton

Format:

Hardback

Pages:

320

RRP:

$49.99