The Battle of Long Tan author David Cameron compares tactics in Vietnam.
On the afternoon of 18 August 1966, a rubber plantation near Long Tan, South Vietnam became the stage for one of the most significant battles during the Vietnam War for the Australian Task Force. Outnumbered by a factor of 25:1, completely surrounded and low on ammunition, against immeasurable odds the Anzac force somehow prevailed. David Cameron's The Battle of Long Tan brings to life blow-by-blow the events of this famous battle as it unfolded, and reveals the deeds of heroism and mateship now part of Australia's Vietnam War story. 
The book also sheds light on Australia's greater involvement in the war, and the unique contributions our soldiers made. Cameron details how our tactics were often in contrast to the more heavy-handed American find-and-shoot approach. Australians were typically more patient – quietly hunting and constantly trying to outthink the Viet Cong – and because of this we became known as masters of patrol and ambush. Even in villages and hamlets known to be well infiltrated with the enemy, our strict rules of engagement encouraged where possible to capture rather than kill. The results: increased intelligence-gathering capabilities.
As a demonstration of this more thoughtful approach, in The Battle of Long Tan Cameron offers an example of the rules our troops were provided:
Rules of Engagement
(a) Fire only:
(i) When fired at.
(ii) When a suspect is about to commit a hostile act.
(iii) If a suspect attempts to run through a cordon and fails to halt after challenge.
(b) If in doubt don't shoot.
(c) Don't fire into the cordon area unless the fire is controlled and the target can be clearly seen.
(d) If fired on from a house:
(i) Take cover.
(ii) Call interpreter forward.
(iii) Get loud hailers.
(iv) Have interpreters advise occupants to surrender.
(v) If no success, call for the village chief and have him speak to the house-holder.
(vi) If the occupants still refuse to surrender, burn the house.
(e) These are the only circumstances under which houses are to be burnt.
(f) All males of military age are to be taken to the Bn cage [in order to identify likely Viet Cong].
(g) Don't harass women and children; and
(h) Soldiers will not be used to search women.
---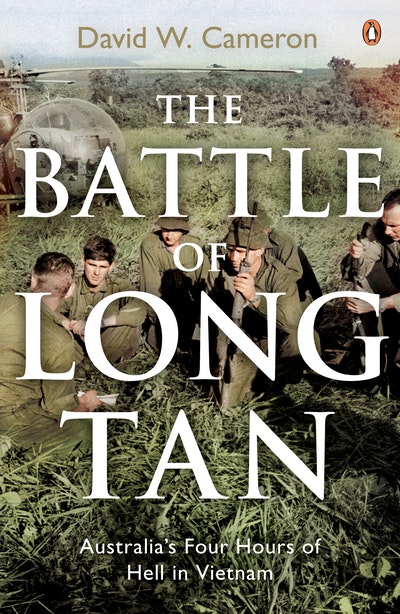 A compelling account of Australia's bloodiest and most significant battle of the Vietnam War, in time for the battle's 50th anniversary, by critically-acclaimed war writer David Cameron.
Buy now
Buy now
---