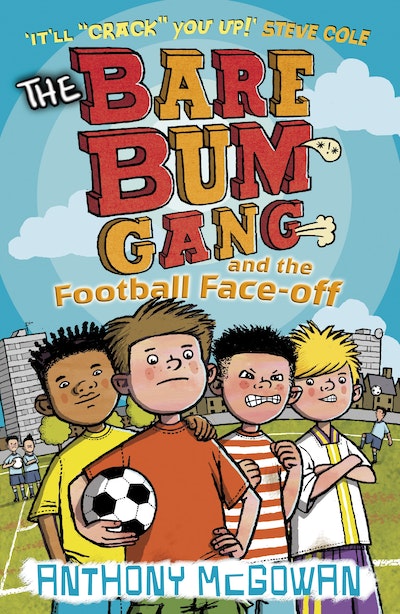 Published:

1 September 2010

ISBN:

9781407049335

Imprint:

RHCP Digital

Format:

EBook

Pages:

128
The Bare Bum Gang and the Football Face-Off
---
---
---
The first book in a hilarious new series for readers aged 8+ that reveals the origin of their original (and unwanted) gang name!
It all started when Jennifer Eccles said she wanted to be in our gang. Until then we were just called the gang.The people in the gang were:–Ludo, that's me,–Noah, my best friend, who we sometimes call Doc,–Jamie, –Phillip, usually known as The Moan, because he was always moaning, and who has the bad luck to be the brother of Jennifer.
As well as names, we all have jobs in the gang. Of course I am the Gang Leader, which means they all have to do what I tell them, except quite often they don't.
Join Ludo, Noah, Jamie and Phillip - the Bare Bum Gang - as they defend their gang headquarters with Smarties tube fart bombs and other ingenious traps. The gang's new name is bad enough, but things are about to get much worse. Their number 1 enemies have challenged them to a football match, and the prize at stake is the gang den. And guess what – they're all completely rubbish at football!
How can they save the den? How can they get back their pride?
Find out in the first Bare Bum Gang adventure!
Published:

1 September 2010

ISBN:

9781407049335

Imprint:

RHCP Digital

Format:

EBook

Pages:

128