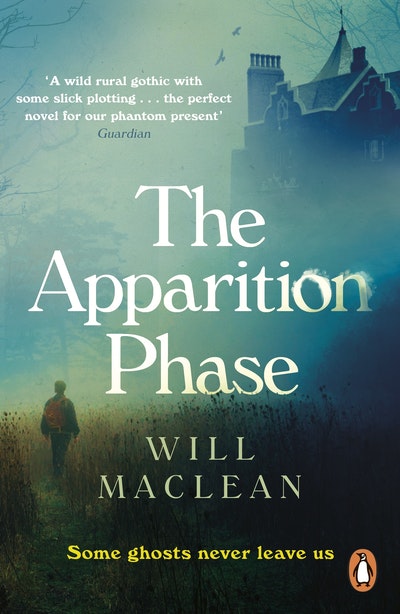 Published:

29 October 2020

ISBN:

9781473575899

Imprint:

Cornerstone Digital

Format:

EBook

Pages:

416
The Apparition Phase
---
---
---
Reminiscent of the gothic suspense of Shirley Jackson and the ghost stories of MR James, The Apparition Phase is an atmospheric and stunning debut.
'A delight for both the expert and the uninitiated, this creepy tale is a carapace of cosy nostalgia wrapped round a solid thread of dread ... A page turner that keeps you in dreaded suspense of what you are about to be shown ... A claustrophobic and entertaining read that left me breathless ... Horror for the connoisseur.' ALICE LOWE
___________________________________
Tim and Abi have always been different from their peers. Precociously bright, they spend their evenings in their parents' attic discussing the macabre and unexplained, zealously re-reading books on folklore, hauntings and the supernatural. In particular, they are obsessed with photographs of ghostly apparitions and the mix of terror and delight they provoke in their otherwise boring and safe childhoods.
But when Tim and Abi decide to fake a photo of a ghost to frighten an unpopular school friend, they set in motion a deadly and terrifying chain of events that neither of them could have predicted, and are forced to confront the possibility that what began as a callous prank might well have taken on a malevolent life of its own.
An unsettling literary ghost story set between a claustrophobic British suburban town and a menacing Suffolk manor, THE APPARITION PHASE is an unnerving novel, which, like all the best ghost stories, pushes us repeatedly over the line between rational explanation and inexplicable fear. It asks us to consider what might be lurking in the shadows, and questions what is real and what is simply a trick of the mind - and whether there's really a difference between the two.
___________________________________
'Hallucinatory brilliance ... The Apparition Phase may be the perfect novel for our phantom present' GUARDIAN
Published:

29 October 2020

ISBN:

9781473575899

Imprint:

Cornerstone Digital

Format:

EBook

Pages:

416