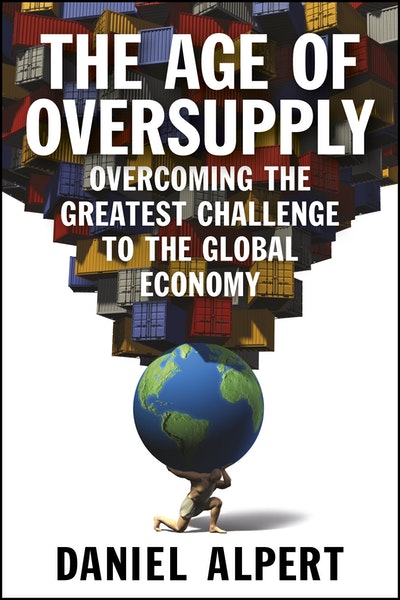 Published:

26 September 2013

ISBN:

9780241968833

Imprint:

Penguin eBooks

Format:

EBook

Pages:

288
The Age of Oversupply
Overcoming the Greatest Challenge to the Global Economy
---
---
---
Why Western capitalism is broken and how the US can recover its global economic leadership status
The invisible hand of capitalism is broken.
Economic and political forces are preventing markets from correcting themselves. Governments and central banks across the developed world have tried every tool imaginable, yet our economies remain sluggish. How did we get here, and how can advanced nations prosper once more?
In this bold call to arms, economic policy expert Daniel Alpert argues that oceans of cheap global labour and capital have shackled the economies of the West. Distracted by a technology boom and debt bubble, they failed to respond to the challenges unleashed by the BRICs (Brazil, Russia, India and China) and beyond.
Global oversupply and the lack of domestic growth are intertwined, Alpert shows. We cannot understand the housing bubble and the financial crisis without appreciating how the rise of emerging nations distorted the economies of rich countries. And we can't chart a path for growth without recognizing that many of these forces are still at work.
The Age of Oversupply offers a bold, fresh approach to fixing the West's economic woes. It also delivers a vigorous challenge to proponents of austerity economics.
Published:

26 September 2013

ISBN:

9780241968833

Imprint:

Penguin eBooks

Format:

EBook

Pages:

288