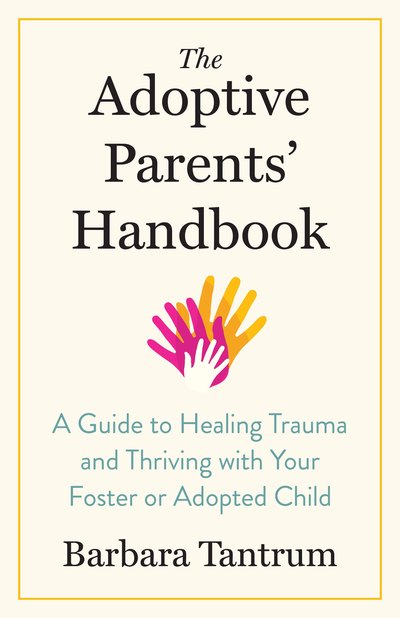 Published:

1 December 2020

ISBN:

9781623175153

Imprint:

North Atlantic

Format:

Paperback

Pages:

256

RRP:

$40.00
The Adoptive Parents' Handbook
A Guide to Healing Trauma and Thriving with Your Foster or Adopted Child
---
---
The essential guide to parenting adopted and foster kids--learn to create felt safety, heal attachment trauma, and navigate challenging behaviors and triggers.
Parenting an adopted or foster child is a joyful, exciting, and beautiful experience. It can also be challenging, overwhelming, and make you think: can I really do this?
From navigating difficult behavior to understanding their inner emotional worlds, parenting an adopted or foster child brings unique gifts and challenges. Children who have been adopted or shuttled through the foster care system experience trauma at a much higher rate than other kids--more so than veterans--which can make it difficult to trust, relax, regulate their emotions, and connect with their new families. Learning how to heal attachment trauma, attune to your children, identify triggers, and create felt safety is essential to providing the loving, supportive, and stable home they need to thrive.
Therapist (and adoptive mom) Barbara Tantrum has written the book she wishes she had when she began her own foster and adoption journey. Broken into four sections--creating felt safety, teaching emotional regulation, discovering identity, and living and thriving with PTSD--The Adoptive Parents' Handbook is informed by both evidence-based research and personal experience. It highlights practical strategies and provides real-life examples to address questions like:
How do I help my adopted child adjust?
Is this kind of behavior "normal"?
How do I foster attachment and trust?
What if I feel like I'm in over my head?
Written for parents of adopted and foster kids of all ages, The Adoptive Parents' Handbook offers up real resources for handling sleep issues, food hangups, anger, fear, and reactivity. Tantrum also provides guidance on navigating transracial adoptions, working through parents' own hangups, and recognizing signs of developmental and psychological conditions.
Published:

1 December 2020

ISBN:

9781623175153

Imprint:

North Atlantic

Format:

Paperback

Pages:

256

RRP:

$40.00