Try this delicious recipe from Jody Allen's $50 Weekly Shop.
I adore zucchinis. They are easy to grow at home, and when I have a glut of them, I make this slice. It freezes well, and makes for a great breakfast, lunch, dinner or snack. Plus, the kids love it (I don't think they realise it contains so many healthy ingredients!).
ZUCCHINI SLICE
Serves 4
Ingredients
1 tablespoon butter
1 onion, finely diced
1–2 bacon rashers, diced
400g (3 or 4) zucchini
¾ cup self-raising flour
½ cup grated cheddar
4 eggs, lightly beaten
 
Method
Preheat the oven to 180°C and grease a shallow casserole dish or quiche dish.
Melt the butter in a frying pan over medium heat and gently fry the onion and bacon until lightly browned (about 5–8 minutes). Remove from the heat and leave to cool.
Meanwhile, grate the zucchini into a large mixing bowl. Add the flour and mix well. Stir in the cooled onion and bacon mixture and the cheese. Add the eggs and mix well. Pour into the prepared dish and bake for 30 minutes or until the top has browned and the eggs are set.
TIP: To freeze, allow the slice to cool to room temperature then cut into squares. Wrap each square in plastic wrap and freeze for up to 2 months.
---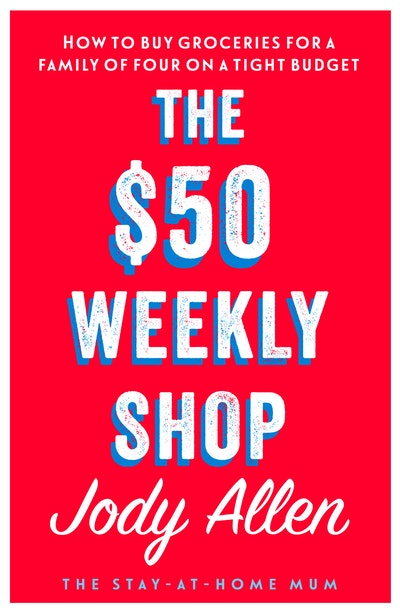 This book is a step-by-step guide of how to survive on a weekly grocery bill of only $50, including great recipes and tips.
Buy now
Buy now
---