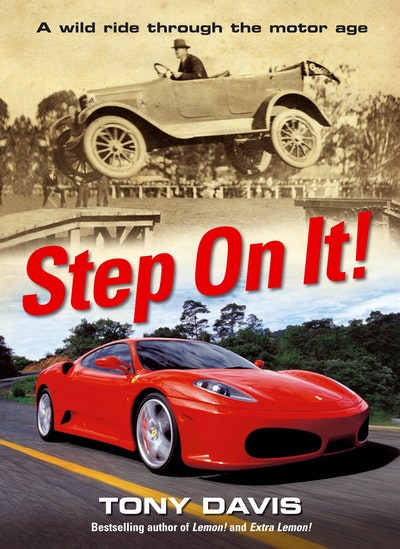 Published:

1 August 2006

ISBN:

9781863255288

Imprint:

Bantam Australia

Format:

Trade Paperback

Pages:

224

RRP:

$34.99
Step On It! A Wild Ride Through The Motor Age
---
---
From the bestselling author of LEMON! and EXTRA LEMON! comes STEP ON IT! A wild ride through the history of cars.
From the infamous Cugnot, the Frenchman who in 1789 both built the first working automobile and had the first car crash, to Craig Breedlove, who survived the fastest accident in the history of motoring (an unscheduled right-hand turn at 1080 km/h in a jet-car), STEP ON IT! traces the evolution of the car, in all its glory and shame.
With his inimitable humour, motoring expert Tony Davis presents the best and worst car names, advertising slogans and technical innovations (pop-up headlights anyone?), the rise of drive-thru culture and four-wheel drives, and the films and songs that parked certain cars firmly in our hearts. Guaranteed to start arguments with a list of the five greatest cars of all time, and packed with more quirky motoring trivia and memorable car quotes than you could fit in a Mini Minor, STEP ON IT! will delight committed car enthusiasts and beginner rev-heads alike.
Published:

1 August 2006

ISBN:

9781863255288

Imprint:

Bantam Australia

Format:

Trade Paperback

Pages:

224

RRP:

$34.99
Praise for Step On It! A Wild Ride Through The Motor Age
"Fun even for non-car buffs" - Sun Herald 13/08/06