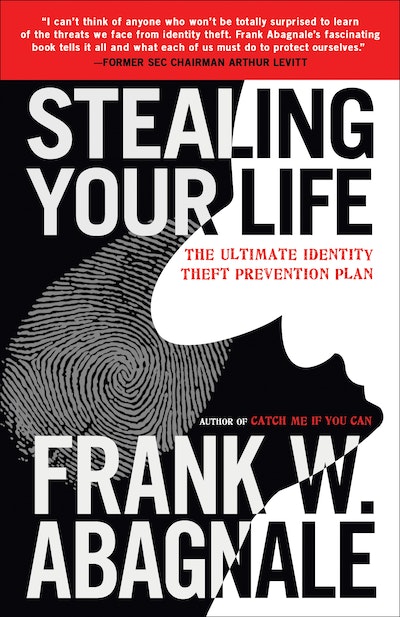 Published:

1 October 2008

ISBN:

9780767925877

Imprint:

Crown

Format:

Trade Paperback

Pages:

256

RRP:

$26.99
Stealing Your Life
---
---
The Ultimate Identity Theft Prevention Plan
When Frank Abagnale trains law enforcement officers around the country about identity theft, he asks officers for their names and addresses and nothing more. In a matter of hours he can obtain everything he would need to steal their lives: Social Security numbers, dates of birth, current salaries, checking account numbers, the names of everyone in their families, and more. This illustrates how easy it is for anyone from anywhere in the world to assume our identities and in a matter of hours devastate our lives in ways that can take years to recover from. Considering that a fresh victim is hitevery four seconds, Stealing Your Life is the reference everyone needs by an unsurpassed authority on the latest identity theft schemes.
Abagnale offers dozens of concrete steps to transform anyone from an easy mark into a hard case that criminals are likely to bypass:
* Don't allow your kids to use the computer on which you do online banking and store financial records (children are apt to download games and attachments that host damaging viruses or attract spyware).
* Beware of offers that appeal to greed or fear in exchange for personal data.
* Monitor your credit report regularly and know if anyone's been 'knocking on your door.'
* Read privacy statements carefully and choose to opt out of sharing information whenever possible.
Published:

1 October 2008

ISBN:

9780767925877

Imprint:

Crown

Format:

Trade Paperback

Pages:

256

RRP:

$26.99
Praise for Stealing Your Life
"Offering spine-tingling terror for anyone who has a Social Security number and birth date, this heart-pounding guide drives home the point that identity theft can come from any direction at any time to anyone." — Publisher's Weekly