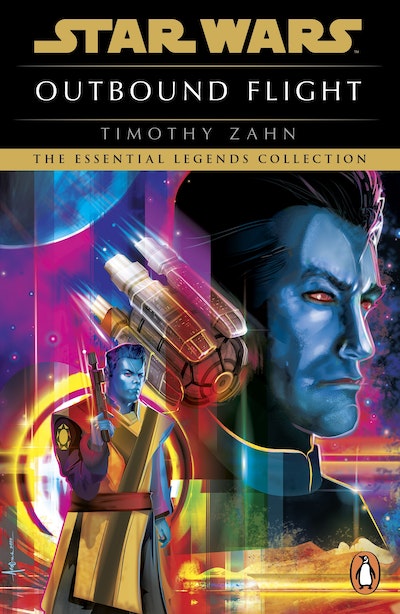 Published:

31 October 2012

ISBN:

9781448164295

Imprint:

Cornerstone Digital

Format:

EBook

Pages:

480
Star Wars: Outbound Flight
---
---
Coming full circle, #1 New York Times bestselling Star Wars author Timothy Zahn at last tells the story of the mysterious Outbound Flight Project alluded to in his groundbreaking Star Wars novel, Heir to the Empire. A special treat for Zahn fans in particular.
Before the start of the Clone Wars, the future Emperor was already maneuvering to destroy the Jedi. This is the tale of the doomed Outbound Flight Project, which began as a new hope for the galaxy...and ended in despair. A grand Jedi adventure by one of the most popular Star Wars authors.
Before the Clone Wars began, a group of Jedi led by Master Jorus C'baoth lobbied the Republic Senate to fund a project to search for and contact intelligent life outside the known galaxy. Six Jedi Masters, 12 Jedi Knights, and 50,000 additional support personnel boarded an incredible starship and left on their adventure...only to disappear without a trace. This was the Jedi's first encounter with the aliens called the Chiss, and the New Republic's future archenemy, Thrawn. But until Luke Skywalker and his wife Mara headed out for the Unknown Regions in Survivor's Quest, the fate of the Outbound Flight Project remained an enigma.
This is the story of those Jedi Masters and Knights, their heroic quest, and their mysterious end.
Published:

31 October 2012

ISBN:

9781448164295

Imprint:

Cornerstone Digital

Format:

EBook

Pages:

480