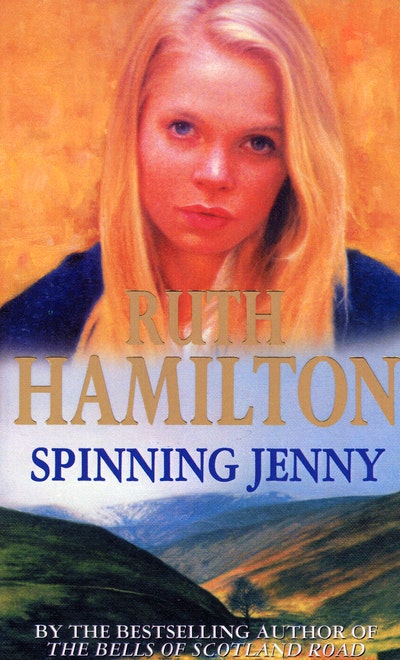 Published:

13 April 2017

ISBN:

9781446486191

Imprint:

Transworld Digital

Format:

EBook

Pages:

544
Spinning Jenny
An uplifting and inspirational page-turner set in Bolton from bestselling saga author Ruth Hamilton
---
---
---
Two girls determined to make better lives for themselves.
A gripping and heart-warming saga set in Lancashire from The Sunday Times bestseller Ruth Hamilton, perfect for fans of Catherine Cookson. Guaranteed to keep you turning the page..."These are echoes of Cookson with its story of great homes where dark secrets lurk in the shadows." -- PETERBOROUGH EVENING TELEGRAPH"A thoroughly enjoyable book, rich in gossip and events." -- LIVERPOOL DAILY POST"Another compelling family saga lets you take Bolton with you to the beach!" -- BOLTON EVENING NEWS"[My mother is] loving every minute of reading this enchanting and spellbinding story..." -- ***** Reader review. "BRILLIANT BOOK AS ALWAYS READ ALL THE BOOK IN ONE GO" -- ***** Reader review. **************************ALL SHE EVER WANTED WAS THE CHANCE TO MAKE A BETTER LIFE FOR HERSELF...
Jennifer Crawley, eighteen, leads a strange and lonely life - her days in the spinning room of the cotton mill, her nights with possessive - and slightly mad - Aunt Mavis. When she's offered the chance to work as a servant at Skipton Hall, she sees this as a chance to better herself.
Yet the household is as dangerous and weird as the one she left behind. Mrs Sloane, the terrifying housekeeper, takes pleasure in bullying and frightening the young maids; Henry Skipton is an embittered, solitary man who never takes the time to see his invalid wife, Eloise Skipton, who lays bed-ridden, feeding on hatred and plotting vengeance on the man she married.
When she first sets eyes on young Jenny, she realizes she has found the perfect weapon for revenge...
But Jenny and her friend, Maria Hesketh - her character as fiery as her hair - are determined that they will make something of their lives and succeed in spite of everything...
Published:

13 April 2017

ISBN:

9781446486191

Imprint:

Transworld Digital

Format:

EBook

Pages:

544