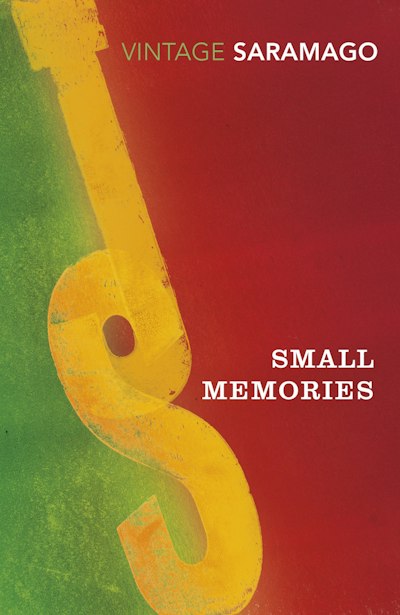 Published:

1 September 2010

ISBN:

9781409076582

Imprint:

Vintage Digital

Format:

EBook

Pages:

224
Small Memories
---
---
---
A delightful insight into the formation of an artist who would become one of the world's most respected writers.
'Let yourself be led by the child you were.' The Book of Exhortations
Born in Portugal in 1922 in the tiny village of Azinhaga, José Saramago was only eighteen months old when he moved with his father and mother to live in a series of cramped lodgings in a working-class neighbourhood of Lisbon. Nevertheless, he would return to the village throughout his childhood and adolescence, its river landscape and olive groves seeping deep into his memory.
Shifting back and forth between Azinhaga and Lisbon, this touching book is a mosaic of memories, a gathering together of the fragmented recollections that make up the idea of one's youth. Lust, love, humiliation, aspiration - the raptures and miseries of childhood are beautifully captured: Saramago's grandparents bringing the weaker piglets into their bed to keep them warm; the young José proudly carrying his first balloon on a string, only to be mocked by two strangers as it empties of air, the shrivelled remains dragging behind him; his first encounter with literature as he listens entranced to a friend's mother reading out weekly instalments of Maria, the Fairy of the Forest, and the seven-year-old José doggedly teaching himself to read by deciphering articles in the daily newspaper brought home by his father.
Written with Saramago's characteristic wit and honesty, Small Memories traces the formation of an artist fascinated by words and stories from an early age and who emerged, against all the odds, as one of the world's most respected writers.
Published:

1 September 2010

ISBN:

9781409076582

Imprint:

Vintage Digital

Format:

EBook

Pages:

224
Praise for Small Memories
The great thing about this memoir of boyhood is how unportentous it is for the most part

Michael Kerrigan, Scotsman
The lasting impression left by the self-portrait is of an abiding loneliness, nostalgia, and loss, leavened by humour and an unfeigned humility

Times Literary Supplement
A moving account of his childhood and adolescence...Small Memories will delight British readers

Raymond Carr, The Spectator
The humiliations and joys of childhood, magnified by time, are delicately revisited

Angel Gurria-Quintana, Financial Times
The voice of small memories is so immediate, genial and full of simple affection for the boy he was, that reading it feels very much like sharing a fireside with a talkative uncle. / The book's epigraph reads "Let yourself be led by the child you were" and this seems to encapsulate Saramago's attitude to writing: a childlike guilelessness and innocence channelled through a wise old mind.

Hermione Hoby, Observer
immediate, genial, and full of simple affection

Hermione Hoby, Guardian
It's impossible not to be charmed by this fluid, spontaneous-seeming memoir of boyhood from the late Portuguese Nobel Laureate, Jose Saramago [...] For all its delightful novelty, however, the childhood described here is also beguilingly universal: the superstitions and terrors, the mysteries and joys.

Daily Mail
A powerful and nostalgic memoir

The Times
The elliptical prose style that earned Saramago the Nobel Prize for Literature in 1998 imbues these snapshots with a sense of time irrecoverably lost as the author, who died earlier this year, reprises the significant episodes of his youth. Any lack of drama will be of little consequence to admirers of Saramago, whose mostly rural vignettes reflect the emotional pitch of an illustrious literary career.

Financial Times