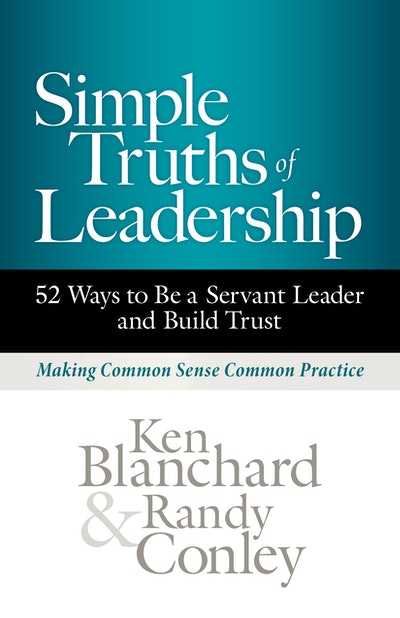 Published:

22 February 2022

ISBN:

9781523000623

Imprint:

Berrett-Koehler

Format:

Hardback

Pages:

192

RRP:

$39.99
Simple Truths of Leadership
52 Ways to Be a Servant Leader and Build Trust
---
---
Leadership legend and multi-million-copy bestselling author Ken Blanchard returns with a collection of his greatest wisdom, offering 52 essential leadership principles that are easy to implement and practice.
Effective leadership comes down to implementing everyday, commonsense practices to help organizations thrive—and yet so many leaders are still missing these fundamental principles from their personal and professional lives. Renowned business experts Ken Blanchard and Randy Conley disclose the simple truths about leadership they have gathered over their long and distinguished careers to help bring common sense into common practice.
Featuring two sections—servant leadership and building trust—this book is a collection of Blanchard's greatest hits. It is complete with a self-assessment and chock-full of profound and memorable leadership wisdom, such as:
• The key to developing people is to catch them doing something right and praise their progress.
• Create autonomy through effective boundaries that channel the individual's power and energy.
• Model servant leadership by owning mistakes and accepting responsibility.
• Use different strokes (leadership styles) for different folks, depending on their commitment and competence.
This book will help readers make a difference in their own life and the lives of those they influence.
Published:

22 February 2022

ISBN:

9781523000623

Imprint:

Berrett-Koehler

Format:

Hardback

Pages:

192

RRP:

$39.99