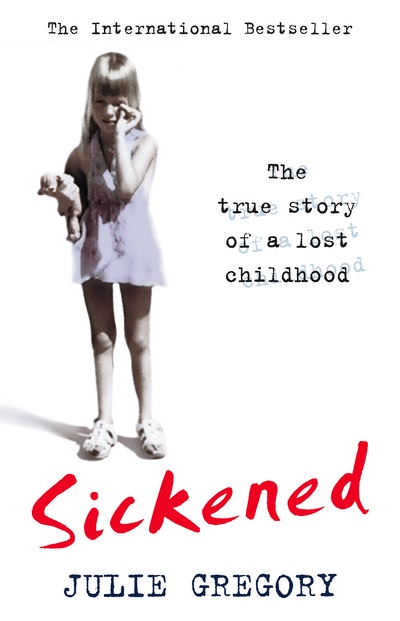 Published:

1 December 2004

ISBN:

9781863254823

Imprint:

Bantam Australia

Format:

Paperback

Pages:

258

RRP:

$27.99
Sickened
The True Story of a Lost Childhood
---
---
---
A powerful and heartbreakingly moving memoir of a survivor of the world's most lethal and best hidden forms of child abuse.
A young girl is perched on yet another doctor's examining table, missing yet another day of school. Just 12 years old, she's tall, skinny and weak. It's
4 pm and she hasn't eaten anything all day. Her mother, on the other hand, seems curiously excited. She's about to suggest open heart surgery on her child to 'get to the bottom of this'. She checks her teeth for lipstick and, as the doctor enters, shoots the girl a warning glance. This child will not ruin her plans. From early childhood, Julie Gregory was continually x-rayed, medicated and operated on – in the vain pursuit of an illness that was all in her mother's mind. Munchausen by proxy (MBP) is the world's most dangerous form of child abuse, in which the caretaker – almost always the mother – invents or induces symptoms in her child because she craves attention from medical professionals. Most MBP children die. Julie Gregory not only found the courage to survive, but to save others.
Published:

1 December 2004

ISBN:

9781863254823

Imprint:

Bantam Australia

Format:

Paperback

Pages:

258

RRP:

$27.99
'This story of unfathomable child abuse is told with remarkable wit, compassion, and courage. It's a work of beauty from a beast of a childhood.' Augusten Burroughs, author of RUNNING WITH SCISSORS