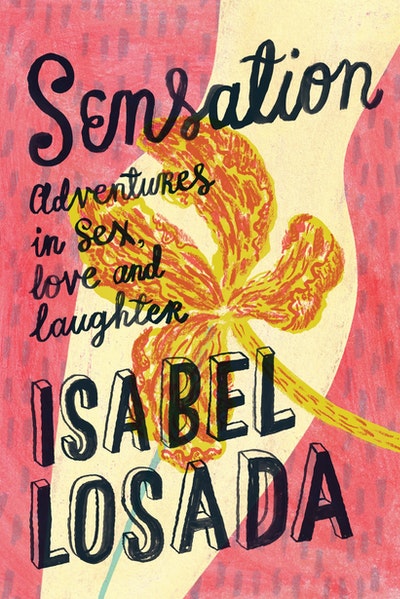 Published:

1 November 2018

ISBN:

9781786780935

Imprint:

Watkins

Format:

Paperback

Pages:

276

RRP:

$26.99
Sensation
---
---
Bestselling author Isabel Losada brings her unique blend of humour, curiosity and honesty to the still-taboo subject of sexuality. This is a brave, funny and often vulnerable quest to find out how we can make our sex life blissful.
On behalf of all women, slightly terrified, she begins with a woman's workshop where she has to get naked. From here, Isabel journeys through the first international conference of clitoral stroking, is informed of eleven different forms of orgasm - ten of which she hasn't had, endures NHS Kegal exercises and mystical sensations with tantric masters.
Irreverent yet open-minded, 'Sensation' is both moving and challenging. For anyone who has ever been tempted to dip their toes in the deep waters of sexual exploration, Isabel Losada plunges you straight in.
Published:

1 November 2018

ISBN:

9781786780935

Imprint:

Watkins

Format:

Paperback

Pages:

276

RRP:

$26.99
"I have learnt from Isabel that we are not approaching sex in a very conscious and connected way. It's very interesting to read a woman talking plainly and mechanically about sex. I want to learn this stuff." --Russell Brand "Sensation is Isabel Losada's account of a year spent exploring the subject of female pleasure; part memoir, part guide, part manifesto for the the cause of more happiness and better relationships. In a happy blend of of informative and informal writing, Isabel has the knack of of presenting complex themes clearly and simply…. Sensation explores the gentle beauty of intimacy and pleasure in human relationships; it's impossible not to be entertained, educated, amused and inspired." --The Amorist. "Let's talk about sex. No, not that kind of sex. Not the kind of Christian Grey, multi-positioning screaming sex with props that 'everyone else' is apparently having. Let's talk instead about the much more important, deeply nourishing, 'normal' sex we could ALL be having if we brought more honesty to the bedside table. "This kind of sex conversation is the point of Isabel Losada's new book, "Sensation: Adventures in Sex, Love and Laughter." Losada leaves no stone unturned - or should I say unturned-on? Nakedly frank and frankly nakedly necessary."  --Caroline Sanderson, The Bookseller