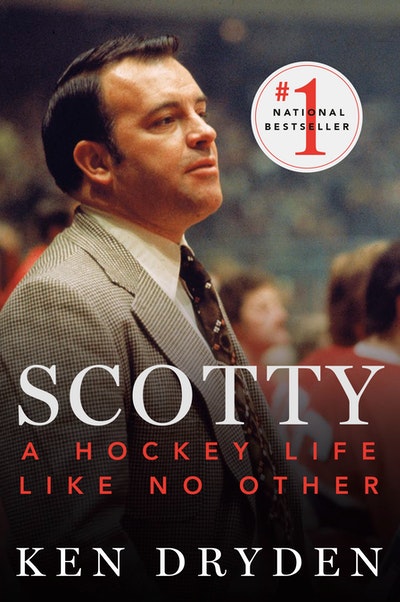 Published:

27 January 2021

ISBN:

9780771027529

Imprint:

McClelland & Stewart

Format:

Paperback

Pages:

400

RRP:

$39.99
Scotty
---
---
A #1 NATIONAL BESTSELLER
A Globe and Mail and Toronto Star Best Book
A hockey book like no other.
A hockey life like no other.
Scotty Bowman is renowned as the best coach in hockey history, and one of the greatest coaches in all of sports. He won more games and more Stanley Cups than anyone else. Remarkably, he coached at the very top for more than four decades with twenty-nine years between his first and last Cup wins. And he's seen more than anyone in hockey. With his precious standing room pass to the Montreal Forum, he saw "Rocket" Richard play at his peak every Saturday night. He saw Gordie Howe as a seventeen-year-old just starting out. He scouted Bobby Orr as a thirteen-year-old in Parry Sound, Ontario. He coached Guy Lafleur and Mario Lemieux. He coached against Wayne Gretzky. For the past decade, as an advisor for the Chicago Blackhawks, he has watched Sidney Crosby, Alex Ovechkin, and Connor McDavid. He has seen it all up close.
Ken Dryden was a Hall-of-Fame goaltender with the Montreal Canadiens. His critically acclaimed and bestselling books have shaped the way we read and think about hockey. Now the player and coach who won five Stanley Cups together team up once again.
In Scotty, Dryden has given his coach a new test: Tell us about the players and teams you've seen, tell us about their strengths and weaknesses, and tell us how you would coach them—and coach against them. Choose the top eight teams of all time, and match them against one another in a playoff series, and then tell us who would win—and why.
This book is about a life—a hockey life, a Canadian life, a life of achievement. It is Scotty Bowman in his natural element, behind the bench one more time.
Published:

27 January 2021

ISBN:

9780771027529

Imprint:

McClelland & Stewart

Format:

Paperback

Pages:

400

RRP:

$39.99