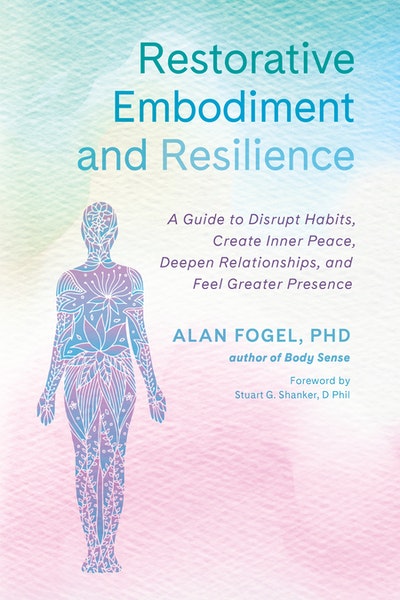 Published:

15 December 2021

ISBN:

9781623175542

Imprint:

North Atlantic

Format:

Paperback

Pages:

304

RRP:

$32.99
Restorative Embodiment and Resilience
A Guide to Disrupt Habits, Create Inner Peace, Deepen Relationships, and Feel Greater Presence
---
---
An expanded take on traditional Embodied Self-Awareness therapy, ideal for professionals in all areas of body-focused work, including yoga, Feldenkrais, and somatic psychotherapy.
Embodied Self-Awareness (ESA) is a somatic approach to mental health that combines touch and talk to connect thoughts, sensations and emotions as they arise within the body. In this book, author and psychologist Alan Fogel introduces restorative ESA, an expansion of traditional ESA. His approach incorporates three new and unique ESA states: Restorative, Modulated, and Dysregulated. We learn about their underlying neuroscience, as well as the many ways they impact our personal and professional lives.
According to Fogel, wellness is more than just the ability to regulate and tolerate emotions. Here, he shows us how to access a unique restorative state in order to heal the body, mind and spirit. Of equal importance is the body's need to rest by shifting from a state of doing to allowing, from activation to receptivity, and from regulation to restoration. Using scientific research and everyday examples, Fogel highlights the critical components needed for feeling more alive, healing and recovering.
The practices described in this book are designed to help readers move from dysregulation to a more embodied experience, and are appropriate for all areas of body-focused work, including yoga, Feldenkrais, somatic psychotherapy, craniosacral therapy, body-mind centering, martial arts, massage and bodywork.
Published:

15 December 2021

ISBN:

9781623175542

Imprint:

North Atlantic

Format:

Paperback

Pages:

304

RRP:

$32.99