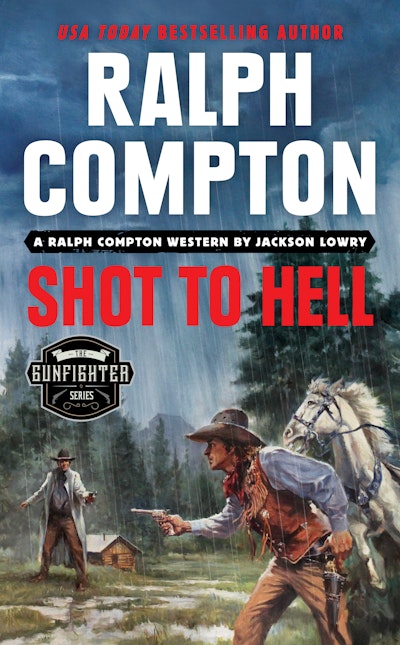 Published:

1 July 2021

ISBN:

9780593333730

Imprint:

Berkley

Format:

Paperback

Pages:

320

RRP:

$12.99
Ralph Compton Shot to Hell
---
---
A deadly marksman is on the hunt to find his missing sister in this exhilarating new Ralph Compton Western.

One terrible day, fourteen-year-old Leif Gunnarson returns from school to find his family home on fire, and a gruesome scene inside: his parents are tied up, on the brink of death amongst the hellish flames, and his sister is nowhere to be found. His father can barely gasp a name: Luther Simkins. And with that Leif has his life's mission: to track down Simkins, notorious outlaw and gang leader, and find his sister.
Along the way, Leif finds a temporary home in Wyoming Bob's Wild West Show. He has an innate expertise with firearms but needs to hone those skills until he can outshoot anyone, even Simkins. Touring the West as the star performer known as Trickshot, Leif finally gets wind of an outlaw who could lead him to his sister. It will be the most important showdown of his life—but will his sharpshooting be a match for the shocking tricks the outlaw has up his sleeve?
Published:

1 July 2021

ISBN:

9780593333730

Imprint:

Berkley

Format:

Paperback

Pages:

320

RRP:

$12.99