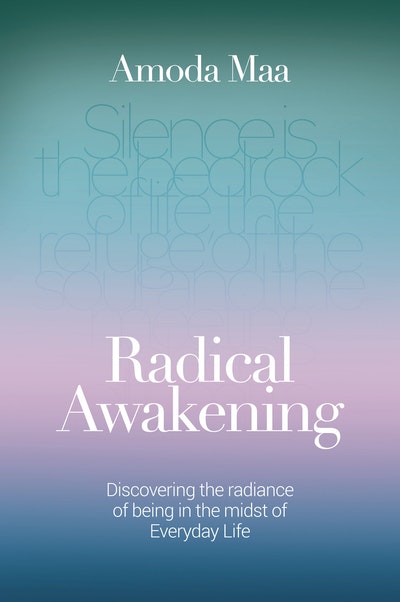 Published:

1 November 2018

ISBN:

9781780289007

Imprint:

Watkins

Format:

Paperback

Pages:

256

RRP:

$24.99
Radical Awakening
---
---
Revised New Edition of How to Find God in Everything (published in 2008).
We are all looking for meaning among the chaos that is modern life. When we look around it is all too easy to see a world that is spiralling out of control, but if we can make changes to our own perceptions – changing our own reality – we can start to make a genuine difference to the world around us. We can turn suffering to joy and terror to peace by opening ourselves up to the concept of fulfilling our own potential.
To do this, we must see that everyone and everything is a manifestation of God (or Awakeness, Presence or Being) – that everyone and everything is one with the divine and at every moment we can make the choice of what we let ourselves feel. If we can learn to use this control in every area of our lives – from how we eat, move, breathe, think and feel to how we relate to one another, our work, our finances and our creativity – we can change not just our own lives but also the world we live in.
Written in a lively, engaging and very accessible style that sparkles with clarity and grace, Amoda explains her use of the word 'God' in this context, and the book reflects the important changes in Amoda's teaching in recent years as her own awakening has evolved. Beautifully presented and practical as well as inspiring, this is a brilliant introduction to the world of non-duality, non-separation and our intrinsic oneness, and supports the reader on their path to inner joy and freedom.

'No amount of fighting to save the whales or singing for world peace will ultimately create a harmonious humanity if we are still divided within. If you have not fully embraced yourself, then how can you fully embrace the world?'
Published:

1 November 2018

ISBN:

9781780289007

Imprint:

Watkins

Format:

Paperback

Pages:

256

RRP:

$24.99