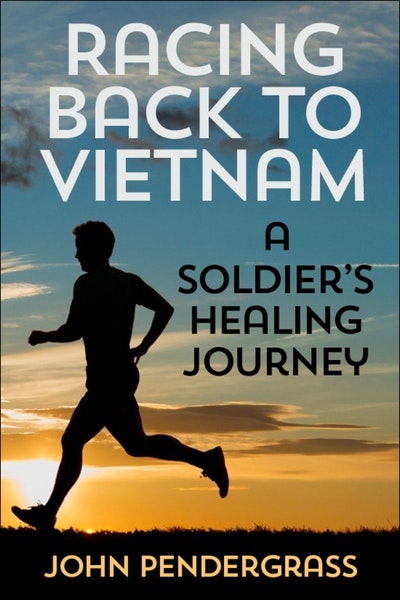 Published:

15 November 2017

ISBN:

9781578266999

Imprint:

Hatherleigh Press

Format:

Hardback

Pages:

256

RRP:

$39.99
Racing Back to Vietnam
A Journey in War and Peace
---
---
2018 GOLD MEDAL WINNER (MILITARY WRITERS SOCIETY OF AMERICA)
This award-winning Vietnam War memoir from an Air Force flight surgeon is "a superb, first-hand account of combat flying" (Dan Hampton, New York Times–bestselling author of Viper Pilot)
In 1971, United States Air Force flight surgeon John Pendergrass spent much of his time in the backseat of an F-4 Phantom, racing across the skies of Vietnam.  
Forty-five years later, he boards an altogether different type of aircraft and heads back to Vietnam for an altogether different kind of race—an IRONMAN® triathlon.
A veteran of IRONMAN triathlons on six continents, Racing Back to Vietnam follows John's year in combat and his return to Vietnam, revisiting a country that, for him, is bound up in history, memory and emotion. A memoir of war as seen from the skies and a reflection on life's high adventure, John tries to reconcile the Vietnam he saw from the backseat of a fighter jet with today's modern Vietnam.
Thought-provoking, heartfelt and gripping, Racing Back to Vietnam is one man's trip back through time on a journey of rediscovery.
Published:

15 November 2017

ISBN:

9781578266999

Imprint:

Hatherleigh Press

Format:

Hardback

Pages:

256

RRP:

$39.99
Praise for Racing Back to Vietnam
"This book is a look at life in a fighter squadron in Vietnam from someone focused on saving lives. The flight surgeon is an integral part of a fighter squadron, especially in combat. It's an easy read that brought back some good memories... and some not-so-good." —Chuck DeBellevue, America's top fighter ace during the Vietnam War "A superb, first-hand account of combat flying. Highly readable, this is an informative and honest look at one man's personal experiences during the Vietnam War." —Dan Hampton, New York Times bestselling author of The Flight, Viper Pilot, and The Hunter Killers "This well-written memoir grabs your attention as the author describes his service in Vietnam as a physician and as an F-4 Phantom backseater. His accounts of today's Vietnam, its history and people, ring true and insightful. Honest memoirs of that miserable war are few. This is one of the best. I know; I was there." —Ed Cobleigh, author of War for the Hell of It and The Pilot