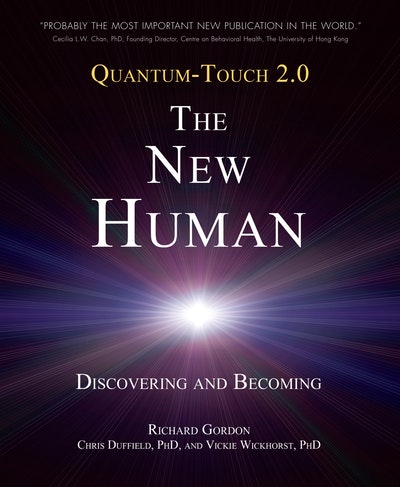 Published:

15 February 2013

ISBN:

9781583943649

Imprint:

North Atlantic

Format:

Paperback

Pages:

216

RRP:

$32.99
Quantum-Touch - The New Human
---
---
What if everyone had the innate ability to quickly and easily do powerful energy healing, on themselves and others, even at a great distance and across time? It would change our whole notion of what a human being is, what we can accomplish, and how we can evolve our civilization.
Everyone does have this innate ability, asserts author Richard Gordon; we just need someone to point it out to us, show us how to use it, and send us back, transformed and empowered, into our daily lives. That is what Gordon does, clearly and simply, in Quantum-Touch--The New Human.
The originator of the Quantum-Touch energy healing method and a popular workshop leader and speaker at conferences and holistic health institutes, Gordon has been developing and refining Quantum-Touch since the publication of his best-selling Quantum-Touch: The Power to Heal. Gordon shares his discoveries in this new book, which takes Quantum-Touch to a far more powerful level.
To enrich the book with scientific insights and commentary, Gordon sought out coauthors Vickie Wickhorst, PhD, and Chris Duffield, PhD. As academics investigating the convergence of science, technology, and the power of the human energy field, Wickhorst and Duffield serve as perfect guides to help readers, even skeptical ones, uncover their own process of discovery.
Beginning with a discussion of human anatomy, the book goes on to describe practical healing techniques such as skeletal alignment and adjustments, chakra work, icon creation and visualization, and manifestation meditations. The authors explain how these phenomena are both compatible with and capable of expanding our scientific understanding of what it means to be human. This book demonstrates that the power of love is a tangible aspect of reality that can be used to heal not only our bodies, but our entire being and planet.
Published:

15 February 2013

ISBN:

9781583943649

Imprint:

North Atlantic

Format:

Paperback

Pages:

216

RRP:

$32.99
Praise for Quantum-Touch - The New Human
 • "Quantum-Touch appears to be the first technique that may truly allow us all to become healers." --Dr. C. Norman Shealy, MD, PhD, Founding President of the American Holistic Medical Association