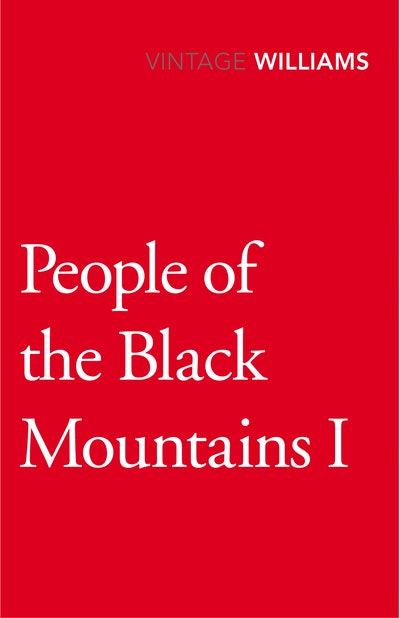 Published:

31 December 2013

ISBN:

9781448191550

Imprint:

Vintage Digital

Format:

EBook

Pages:

361
People Of The Black Mountains Vol.I
The Beginning
---
---
The sixth novel from the the great twentieth-century socialist thinker
This proud and haunting novel is the last great work of Raymond Harris, his final testament.
Here, in one vast, breathtaking sweep is his story of the land where he was born, the land he loved and left, but could never forget - the story of the people of Wales and the borders, not over one or two generations but many thousands, from the very beginning of recorded time.
People of the Black Mountain is a chronicle with a difference, alive with feeling, set within a night-long quest of a young man of today, searching for his grandfather lost on the high ridges. On the moonlit heights Glyn hears voices calling within him, voices which pull us back, over the rim of the years to the days of Marod and his family, sheltering in their caves and hunting horses in a misty Arctic summer. As Glyn follows the tracks the stories form a linking chain across the ages, from before the last Ice-Age to the fierce, defiant struggle against the invading Romans.
Lost lives, forgotten memories, like like the arrowheads beneath close-cropped turf. Myth and magic, plague and invasion, the warmth and sadness of daily life - slowly the waves of history ebb and flow, like the oceans which long ago formed the sandstone layers at the heart of the mountains themselves.
Rooted in the past yet written for the present, People of the Black Mountains is a novel unlike any other, written by one of the great men of our time: a journey in search of a buried history, following the tracks on a map that all of us can read - and walk along - today.
Published:

31 December 2013

ISBN:

9781448191550

Imprint:

Vintage Digital

Format:

EBook

Pages:

361
Praise for People Of The Black Mountains Vol.I
His complex character, indeed his whole life, was held together by two qualities - scholarship and political conviction - which made him a major influence on three decades of political thought

Independent
He was the foremost political thinker of his generation in Britain who in his most formidable books, Culture And Society, The Long Revolution and The Country and the City, redrew the map of our cultural history, and elsewhere made heroic interventions in the main political debates of his time

Guardian
For those who read English in the '60s, it was common to revere Williams as both a rock of integrity and a pathfinder for new ways of seeing culture, communication, class and democracy

Independent
He shows us the language and imagery, the beliefs and developed ideas, the hidden assumptions and class biases, and the 'structures of feeling' of literally hundreds of writers, major and minor, poets and pamphleteers, geniuses and hacks. . . . His erudition is immense

Marshall Berman