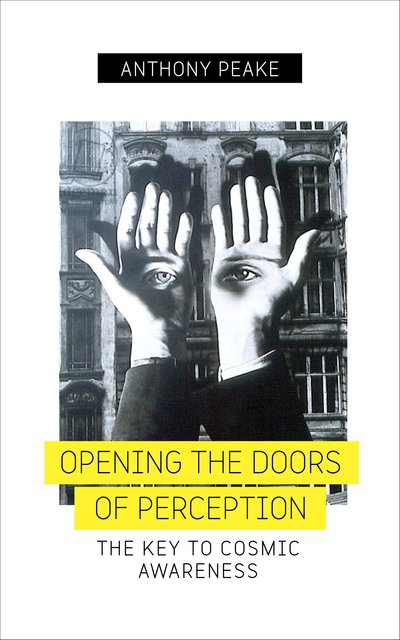 Published:

1 November 2018

ISBN:

9781780289083

Imprint:

Watkins

Format:

Paperback

Pages:

304

RRP:

$32.99
Opening The Doors Of Perception
---
---
An eye-opening response to Aldous Huxley's widely influential work on psychedelics, physical reality, and consciousness
What exactly are hallucinations? Are they actually doors to another reality? Anthony Peake thinks so. In this stunning book, he takes Aldous Huxley's The Doors of Perception and updates it using the latest information from quantum mechanics, neurochemistry, and consciousness studies.
Most human beings perceive the doors of perception as being securely closed. But here, Peake analyzes the concept of 'the scale of transcendence' and suggests there is a scale of perceptions whereby the doors are slowly opened, bit by bit, to reveal the true nature of reality. For 'normal' people, glimpses of this reality—what the Gnostics called 'The Pleroma'—are experienced during 'noetic' experiences. However, for others, the doors are prized open by certain neurological processes starting with migraine and progressing through various altered states such as temporal lobe epilepsy, bipolar syndrome, autism, and schizophrenia.
A pioneering work on the relationship between physical reality and consciousness, Opening the Doors of Perception suggests that man can, indeed, perceive reality in its true glory.
Published:

1 November 2018

ISBN:

9781780289083

Imprint:

Watkins

Format:

Paperback

Pages:

304

RRP:

$32.99
Praise for Opening The Doors Of Perception
This book not only opens the doors to perception, its careful attention to scholarship and exceptional intellectual clarity throws them wide open. --Whitley Strieber, Author of Communion and co-Author with Dr. Jeffrey Kripal of Super Natural: a New Vision of the Unexplained Anthony Peake's fascinating book explores the underlying nature of consciousness as it is revealed through various syndromes and disorders. The book combines scientific evidence with philosophical inquiry in an elegant way, posing deep questions about what we experience as reality. A great read! --Daniel Pinchbeck, author of How Soon is Now? and Breaking Open the Head In this deeply insightful book, Peake discusses the neurological, neurochemical, physiological and psychological correlations between pathological conditions and anomalous states of consciousness that are often associated with these conditions. Peake draws attention to commonalities between some of these conditions in regards to how they are linked on the spectrum of consciousness and highlights that a renewed perspective on consciousness could remove the seemingly "paranormal" labels given to anomalous states. More importantly, it gives us a deeper understanding of pathological conditions such as epilepsy, migraine and schizophrenia and provides us with insight into how to develop potential therapeutic strategies for those who live with these conditions. --Dr Penny Sartori, author of The Wisdom of Near-Death Experiences Anthony Peake is engaged in one of the most important strands of ontological inquiry of modern times, unravelling the Gordian Knot that is the mystery of our existence. Boldly researched, patiently detailed and with clearly explained examples of ?experience anomalies?, this book underpins his non-mystical model of immortality, showing how our bi-cameral brains might interface with the universal Pleroma. --Bob Rickard, Founder Editor of Fortean Times