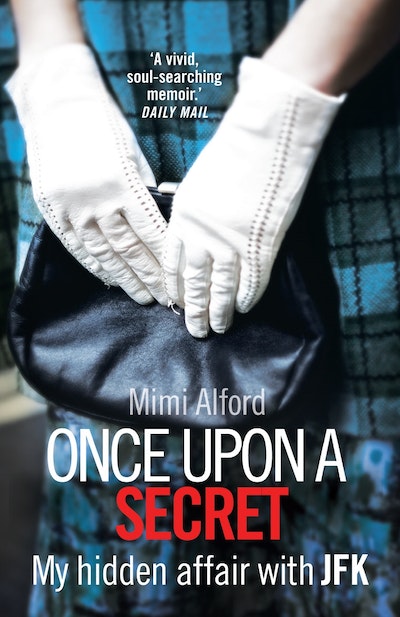 Published:

23 February 2012

ISBN:

9781409006763

Imprint:

Cornerstone Digital

Format:

EBook

Pages:

208
Once upon a Secret
---
---
---
Mimi Beardsley Alford finally tells the true story of her affair with President John F Kennedy -- kept secret for 40 years
In 1963, Mimi Beardsley was a naive young American girl, very much a product of her class and time – she had attended the same exclusive girls' school as Jackie Bouvier, now installed in the White House as the president's wife. Which is also where Mimi found herself, as an 18-year-old intern. The JFK White House was a place for which she was not remotely prepared, dominated by the charismatic and sexually rapacious figure of the president. Within days, they had started a relationship.
There are several extraordinary things about Mimi's story. One is that she has evaded notice from any of the biographers of JFK and other chroniclers of the heady days and sexual shenanigans of Camelot. Only by chance did a reporter in 2006 follow up a mention of her name in a book about JFK, and doorstep her – now a married grandmother living quietly in New York – to find out whether she was the Mimi Beardsely mentioned in a passing reference.
This is all the more surprising given the length of time the affair continued – 18 months – and the fact that it was ended only by his assassination.
Mimi Beardsley Alford has decided, after 40 years of silence and deep reflection, to tell her story. But this is not just a personal memoir of a young woman of her generation and class coming of age in the 1960s, and her relationship with JFK. She also examines the significant impact it had on her life and relationships since, why she has chosen to remain silent for so long, and why she feels that this is the moment to speak out.
Published:

23 February 2012

ISBN:

9781409006763

Imprint:

Cornerstone Digital

Format:

EBook

Pages:

208
Praise for Once upon a Secret
Her tale has a certain sort of integrity that almost all kiss and tells lack.

Sarah Vine, The Times
You can't help liking her, or her elegant and thoroughly good natured book

Marcus Berkmann, The Spectator
A likeable book by a likeable woman

Lynn Barber, The Sunday Times
Carefully constructed memoir...of a woman who flew too close to the sun

Robert McCrum, Observer
Strangely compelling

Daily Mail 'Must Reads'