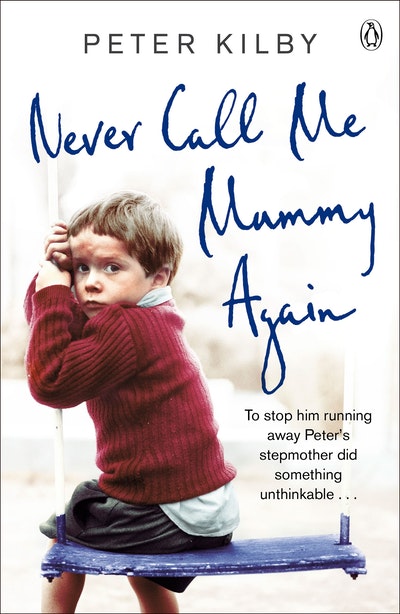 Published:

1 August 2013

ISBN:

9781405909310

Imprint:

Penguin eBooks

Format:

EBook

Pages:

320
Never Call Me Mummy Again
---
---
---
The heartbreaking story of a little boy's abuse at the hands of his evil stepmother
To stop him from running away Peter's stepmother did something unthinkable...
Peter was just a toddler when his mother tragically died, having tried to abort a child that they simply couldn't look after. In rural Gloucesteshire in the early 1940s, Peter's family lived in poverty. It wasn't long before his father introduced a new woman into their lives, his mistress Flossie. On meeting her, Peter made a mistake: he called her 'Mummy'. Dragged outside, trampled on and shouted at, Peter never made that mistake again.
Thus began a childhood of terrible abuse from which Peter tried time and again to run away from. The arrival of a new sister who was treated like a princess only served to intensify the harm towards Peter. After running away one time too many, Flossie pulled Peter into the bedroom that he shared with his brothers and sister and banged nails through his small feet into the floorboards, crying "There, that will teach you!". Thrown from a window, forced to hold his hands against a burning stove, the catalogue of cruelties continued until finally, Peter was able to escape once and for good.
In this, his heartbreaking yet ultimately profoundly moving and uplifting memoir, Peter recounts a childhood like no other and a stepmother from hell.
Published:

1 August 2013

ISBN:

9781405909310

Imprint:

Penguin eBooks

Format:

EBook

Pages:

320