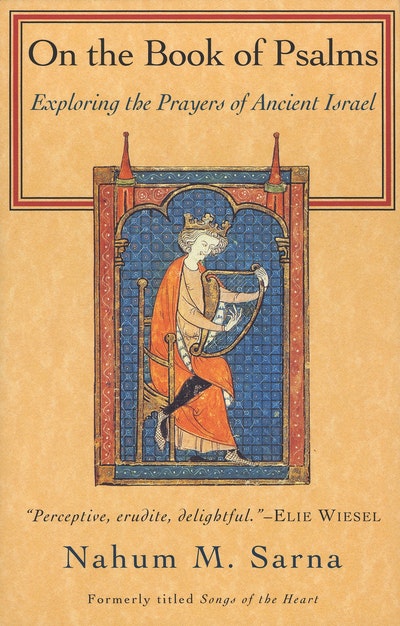 Published:

6 November 2014

ISBN:

9781448192571

Imprint:

Vintage Digital

Format:

EBook

Pages:

272
My Life in Houses
---
---
---
What does home mean to you?
'I was born on 25th May, 1938, in the front bedroom of a house in Orton Road, a house on the outer edges of Raffles, a council estate. I was a lucky girl.'
So begins Margaret Forster's journey through the houses she's lived in, from that sparkling new council house, to her beloved London home of today. This is not a book about bricks and mortar though. This is a book about what houses are to us, the effect they have on the way we live our lives and the changing nature of our homes: from blacking grates and outside privies; to cities dominated by bedsits and lodgings; to the houses of today converted back into single dwellings. Finally, it is a gently insistent, personal inquiry into the meaning of home.
Published:

6 November 2014

ISBN:

9781448192571

Imprint:

Vintage Digital

Format:

EBook

Pages:

272
Praise for My Life in Houses
A wonderful, and affecting book about what makes a home, and the effect where we live has on how we live our lives

Bookseller, Editor's Pick
An enthralling account of her relationship with the houses she has loved... I think many people reading it will respond -- as I did -- to her very personal bond with the houses she has occupied, changed and drawn comfort from... and it is so movingly honest

Virginia Nicholson, author of SINGLED OUT
Like sitting down for tea with a highly intelligent woman and chatting, not so much about "a room of one's own" as "a home of one's own"... fascinating and touching

Spectator
A meditation on our emotional connection with houses, it is also a perceptive portrayal of changing domestic life in 20th and 21st-century Britain

Juanita Coulson, Lady
Lovely, insightful memoir

Simple Things
Until its shocking, throat-catching end, this latest book is a deceptively simple trek evoking everywhere [Margaret Forster] has lived

Melanie Reid, The Times
Even if you're not familiar with Forster's novels, you'll love the nostalgic trawl through seven houses over 70-odd years

Sophie King, Sidmouth Herald
This is a lovely and touching evocation of what home means to one woman, and within this is a universality that many will connect with

Shirley Whiteside, Herald
Reads like one of Forster's well-loved novels: full of sharp observation and gentle wit

Bel Mooney, Daily Mail
In both books and homes, we find wry humour and a great deal of poignancy

Sarah Franklin, Sunday Express
I was truly moved by Margaret Forster's ingeniously structured and beautifully written memoir... A really wonderful book

Juliet Nicolson, Evening Standard BOOKS OF THE YEAR
A really wonderful book

Juliet Nicolson, Evening Standard
Such a clever idea. It's a memoir sited in bricks and mortar... social and personal history spliced together

Penelope Lively, Guardian BOOKS OF THE YEAR
A beautiful exploration of her life in relation to the homes she has made'

Rachel Joyce, Observer BOOKS OF THE YEAR
This is the quietest and gentlest of autobiographies

Steve Matthews, Cumberland News
A clever little tome

Emma Herdman, UK Press Syndication
Such a clever idea

Penelope Lively, Guardian Weekly
[Forster] is a compassionate notice, she doesn't give in to nostalgia, and she captures beautifully in this wise, observant book a life and a world

Lucy Lethbridge, Oldie
A beautiful, moving, reticent book

Steve Matthews, UK Press Syndication
This story is told with wit and honesty

Mary Ingham, Cumbria Life
Quietly compelling, straightforward but profound, this book is an unsentimental but affecting life story with a difference. Highly recommended

Good Book Guide
A powerful memoir. [Forster] evokes the idea of the human body as a home beautifully

John Hinton, Catholic Herald
This beautiful and profound book is not so much about a passion for - or indeed the occasional aversion to - a series of places, but an exquisite personification, an exploration of a relationship that alters just as all human relationships do, sometimes intense, sometimes disappointing, often reassuring and above all providing protection, continuity and occasionally a means of survival.

The Daily Telegraph
My Life in Houses.is warm, direct, beautifully written and described without self-pity her struggle with the cancer that killed her. She was a writer of rare talent.

Judy Finnigan, Daily Express
Lovely, unsentimental memoir. An extraordinarily effective way of conveying just how much stuff, both physical and emotional, a life contains.

Brandon Robshaw, Independent on Sunday
This author has given us many good books in her lifetime. The final chapters of this one are very emotional as she was obviously aware that her illness was getting progressively worse. A gentle, thoughtful and moving book.

Dorothy Flaxman, Nudge
A gently insistent, personal inquiry into the meaning of home.

Western Morning News
A wonderful backwards glance at the changing nature of our accommodation. A gently insistent, personal inquiry into the meaning of home.

CGA Magazine