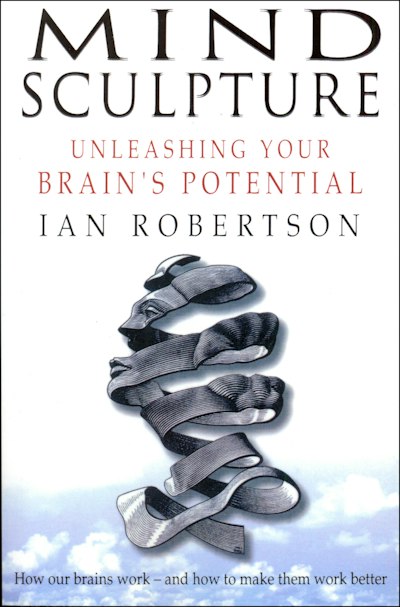 Published:

15 January 2011

ISBN:

9781446436172

Imprint:

Transworld Digital

Format:

EBook

Pages:

316
Mind Sculpture
Your Brain's Untapped Potential
---
---
---
A rich and imaginatively written look at how the brain works.
Listen. Can you hear an aircraft passing overhead? A dog barking? The twittering of birds? In straining to listen, you have just sent a surge of electrical activity through millions of brain cells. In choosing to do this with your mind, you have changed your brain - you have made brain cells fire, at the side of your head, above the right eye. By the time you've read this far, you will have changed your brain permanently. These words will leave a faint trace in the woven electricity of you. For 'you' exists in the trembling web of connected brain cells. This web is in flux, continually remoulded, sculpted by the restless energy of the world. That energy is transformed at your senses into the utterly unique weave of brain connections that is YOU.
New research has demonstrated the way in which the brain is shaped by experience and sculpted by our interactions with the world around us. As one of the world's leading authorities on brain rehabilitation, Ian Robertson is uniquely placed to explore these ground-breaking discoveries, that free us from the currently fashionable genetically determinist view. Mind Sculpture is a singularly accessible and imaginative book which communicates the excitement and challenge of the most recent research, its consequences for how we understand the brain and how we perceive ourselves.
Published:

15 January 2011

ISBN:

9781446436172

Imprint:

Transworld Digital

Format:

EBook

Pages:

316