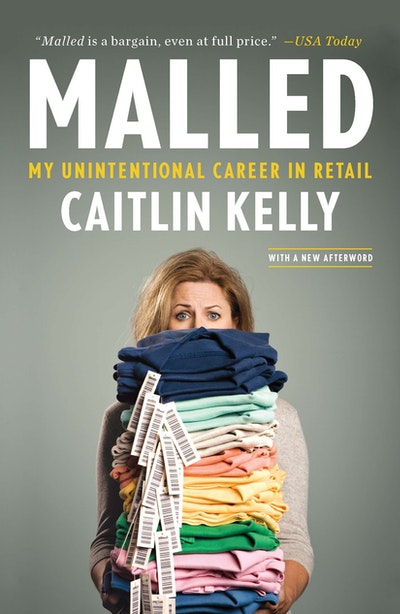 Published:

31 July 2012

ISBN:

9781591845430

Imprint:

Portfolio

Format:

Paperback

Pages:

240

RRP:

$26.99
Malled
My Unintentional Career in Retail
---
---
One woman's midcareer misadventures in the absurd world of American retail.
After losing her job as a journalist and the security of a good salary, Caitlin Kelly was hard up for cash. When she saw that The North Face-an upscale outdoor clothing company-was hiring at her local mall, she went for an interview almost on a whim.
Suddenly she found herself, middle-aged and mid-career, thrown headfirst into the bizarre alternate reality of the American mall: a world of low-wage workers selling overpriced goods to well-to-do customers. At first, Kelly found her part-time job fun and reaffirming, a way to maintain her sanity and sense of self-worth. But she describes how the unexpected physical pressures, the unreasonable dictates of a remote corporate bureaucracy, and the dead-end career path eventually took their toll. As she struggled through more than two years at the mall, despite surgeries, customer abuse, and corporate inanity, Kelly gained a deeper understanding of the plight of the retail worker.
In the tradition of Nickel and Dimed, Malled challenges our assumptions about the world of retail, documenting one woman's struggle to find meaningful work in a broken system.
Published:

31 July 2012

ISBN:

9781591845430

Imprint:

Portfolio

Format:

Paperback

Pages:

240

RRP:

$26.99
"After losing her job as a journalist in 2006, Kelly, middle-agedand mid-career, went to work as a part-time salesassociate in a suburban mall. This is a clear-eyedaccount of the often thankless world of Americanretail: the low pay, physical demands and corporatebureaucracy." -- The New York Times, paperback row