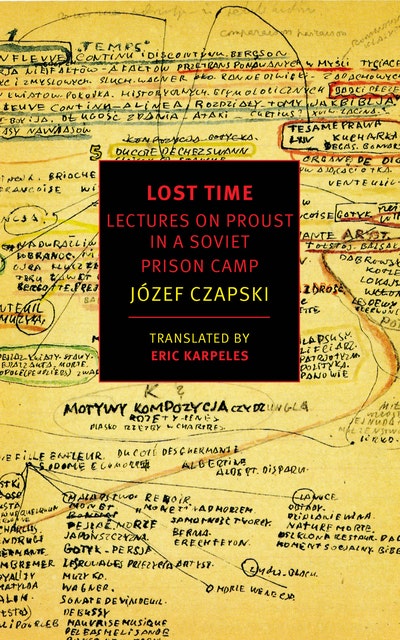 Published:

15 November 2018

ISBN:

9781681372587

Imprint:

NY Review Books

Format:

Paperback

Pages:

152

RRP:

$26.99
Lost Time
Lectures on Proust in a Soviet Prison Camp
---
---
The first translation of painter and writer Józef Czapski's inspiring lectures on Proust, first delivered in a prison camp in the Soviet Union during World War II.
During the Second World War, in the heart of the malevolent Soviet Union, Polish prisoner-of-war Jozef Czapski brought Marcel Proust's novel À la recherche du temps perdu to life without a single page of text available for reference. Presenting a series of lectures in an attempt to distract his fellow officers from their collective misery, he managed to revive the novel and his experience of reading it purely from memory. It was a clarifying moment for Czapski, a Proustian moment. His talks were given in French, helping to focus the men's minds and distract their thoughts from the grim surroundings where they were being held.
Calling upon deep reserves of aesthetic knowledge and critical thinking in a variety of languages, Czapski offered aspects of Proust's story, like Scheherazade, night after night. His lectures are a testament to the survival of memories of both worlds woven together, the fictional Faubourg Saint-Germain and the actual Soviet prison camp.
Published:

15 November 2018

ISBN:

9781681372587

Imprint:

NY Review Books

Format:

Paperback

Pages:

152

RRP:

$26.99