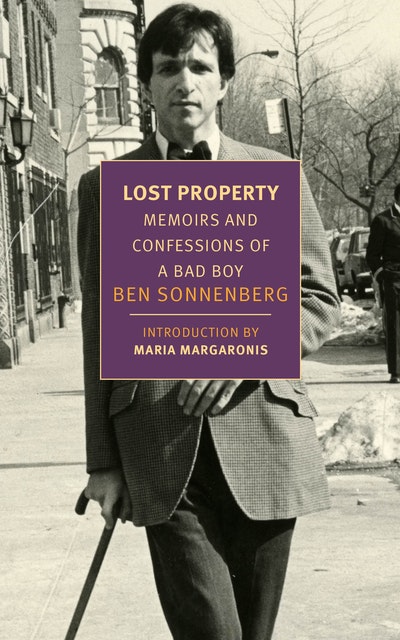 Published:

16 June 2020

ISBN:

9781681374222

Imprint:

NY Review Books

Format:

Paperback

Pages:

232

RRP:

$29.99
Lost Property
---
---
---
Peek inside one of New York City's grandest homes—that of Benjamin Sonnenberg, Sr., the inventor of modern public relations—in this smart and hilarious memoir of privilege and excess, told by the son of a powerful and seductive man.
Lost Property is a book of memoirs and confessions. The memoirs are of 19 Gramercy Park, once described by The New Yorker as "the greatest house . . . in private hands in New York." Much like an ocean liner, it was commanded by the author's immensely powerful and seductive father, Benjamin Sonnenberg Sr., the man said to have invented the modern business of public relations. The memoirs are also of a son's aesthetic, sexual, and political education, as he both rejects his father's influence and strives to be his equal.
The confessions in Lost Property are of Ben Sonnenberg's sometimes absurd flight into "anarchy and sabotage"; of an infidel life in sex and politics in Europe during the Cold War (at one point he was reporting to both the CIA and East German intelligence) and in New York City in the late 1960s. Lost Property is also about marriage, children, debt, divorce, and multiple sclerosis.
A savage comedy, Lost Property is deepened by reflections upon class, culture, and illness. "At last," writes James Salter, "a defiant life that does not end in bathos, drugs, or stacks of old newspapers, one that draws its distinction from, and ends up as, art."
Published:

16 June 2020

ISBN:

9781681374222

Imprint:

NY Review Books

Format:

Paperback

Pages:

232

RRP:

$29.99