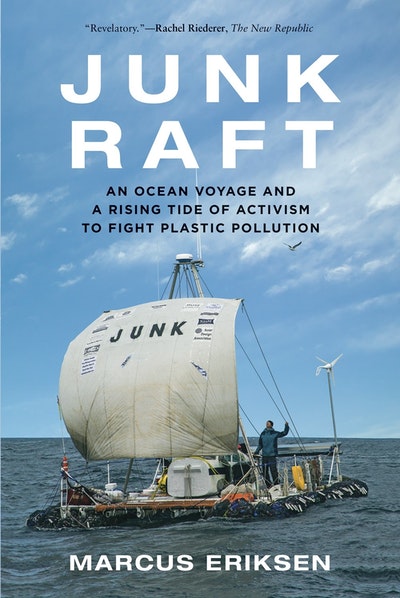 Published:

3 September 2018

ISBN:

9780807061725

Imprint:

Beacon Press

Format:

Trade Paperback

Pages:

216

RRP:

$32.99
Junk Raft
An Ocean Voyage and a Rising Tide of Activism to Fight Plastic Pollution
---
---
An exciting account of an activist scientist's unorthodox fight in the growing movement against plastic marine pollution and of his expedition across the Pacific on a home-made "junk raft".
An exciting account of a scientist's expedition across the Pacific on a home-made "junk raft" in order to learn more about plastic marine pollution
A scientist, activist, and inveterate adventurer, Eriksen and his co-navigator, Joel Paschal, construct a "junk raft" made of plastic trash and set themselves adrift from Los Angeles to Hawaii, with no motor or support vessel, confronting perilous cyclones, food shortages, and a fast decaying raft.
As Eriksen recounts his struggles to keep afloat, he immerses readers in the deep history of the plastic pollution crisis and the movement that has arisen to combat it. The proliferation of cheap plastic products during the twentieth century has left the world awash in trash. Meanwhile, the plastics industry, with its lobbying muscle, fights tooth and nail against any changes that would affect its lucrative status quo, instead defending poorly designed products and deflecting responsibility for the harm they cause.
But, as Eriksen shows, the tide is turning in the battle to save the world's oceans. He recounts the successful efforts that he and many other activists are waging to fight corporate influence and demand that plastics producers be held accountable. Junk Raft provides concrete, actionable solutions and an empowering message: it's within our power to change the throw-away culture for the sake of our planet.

Published:

3 September 2018

ISBN:

9780807061725

Imprint:

Beacon Press

Format:

Trade Paperback

Pages:

216

RRP:

$32.99