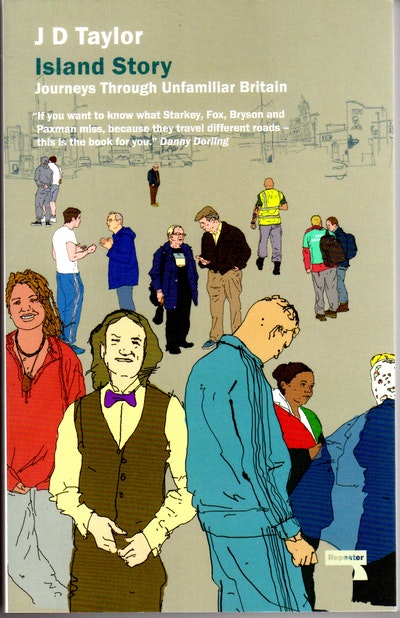 Published:

1 November 2018

ISBN:

9781910924204

Imprint:

Watkins

Format:

Paperback

Pages:

288

RRP:

$24.99
Island Story
---
---
What is life like in England? Island Story weaves history and ideas telling a story of rebellion (think Brexit) and retail parks, migration and inertia, pessimism and disappearing ways of life, and a fiery, unrealized desire for collective belonging and power.
Skeptical and inquisitive, Taylor cycled all round Britain with only a rusty bike and a tent, interviewing and staying with strangers from all walks of life. Without a map and travelling with the most basic of gear, the journey revels in serendipity and schadenfreude.
Think you know the island? Island Story will have you think again.
Published:

1 November 2018

ISBN:

9781910924204

Imprint:

Watkins

Format:

Paperback

Pages:

288

RRP:

$24.99
Shortlisted for the 2017 Orwell Prize. 'Island Story is informed by the spirit of Cobbett's 1830 Rural Rides, that great work of social criticism. On his travels Taylor rides his bike, camps or stays at hostels, listens hard to those he meets and takes notes. He travels erratically but reads astutely. He is leftwing but not too preachy. [JD Taylor] s a good companion because he has an original mind. But he knows too that he is travelling around a country that might soon cease to exist.' --The Financial Times 'In the spirit of Cobbett this is a beautifully written account of a journey around contemporary Britain which is both political and poetic - a rare combination.' --Anna Minton, author of Ground Control 'If you want to know what Starkey, Fox, Bryson and Paxman miss, because they travel different roads, this book is for you.' --Denny Dorling