Meet some of the cast of Laura Greaves' Incredible Dog Journeys.
In Incredible Dog Journeys, proud 'crazy dog lady' Laura Greaves pays tribute to sixteen remarkable canines. Meet Occy the astraphobic Staffordshire bull terrier who ran away in a storm; Sissy the miniature schnauzer whose midnight stroll made headline news all over the world; Rosie the poodle who undertook a journey both physical and spiritual; and so many more…
Straight from the pages of Incredible Dog Journeys, here's a brief introduction to just three of these special dogs and their incredible true stories.
Into the Fire
Bonnie's story
Photo: Captain Bronwyn Williams, Salvation Army
The heat was unbearable. The flames were still 300 metres away, but they advanced like a tidal wave, causing the old ute's paint job to bubble and blister.
John stomped on the accelerator pedal and desperately twisted the key in the ignition. Finally, mercifully, the ute came growling to life. He clipped the gatepost as he sped out of the driveway and turned right into Sturt Road. It was a dead end, but he knew there was a farm at the end of the road that had a dam. John would plunge the car straight into it if he had to.
On the passenger seat his dog, Bonnie, was trembling. She didn't know what was happening any more than John did. Was it a terrorist attack? Was somebody dropping bombs? Going by the roar that surrounded them, and the boom of distant explosions, anything seemed possible…
The Great Chopper Chase
Fergus's story
It was supposed to be a new beginning; a fresh start for both a neglected, abandoned dog and a family still grieving the loss of their beloved pet. Instead, it was an impromptu journey that sparked 'an eleven-day nightmare' and ultimately proved that you don't have to know someone a long time to know you'd do anything for them…
Run, Lu, Run!
Ludivine's story
Elkmont, Alabama, is one of those blink-and-you'll-miss-it kind of towns. Tucked away in the state's leafy, undulating north, an hour's drive from Alabama's fourth-largest city, Huntsville, and a stone's throw from the Tennessee state line, the tiny hamlet has just 450 residents. The downtown shopping strip boasts a total of six stores. It doesn't even have a traffic light.
Though rich in natural beauty, until recently Elkmont was arguably best known as the home of 1930s country music pioneers The Delmore Brothers, NFL star Michael Boley, and the award-winning Belle Chevre artisanal goat cheese company.
But on 16 January 2016, everything changed. That was the day an inquisitive bloodhound called Ludivine went out for a walk and accidentally ran a half marathon – and Elkmont became headline news around the world…
---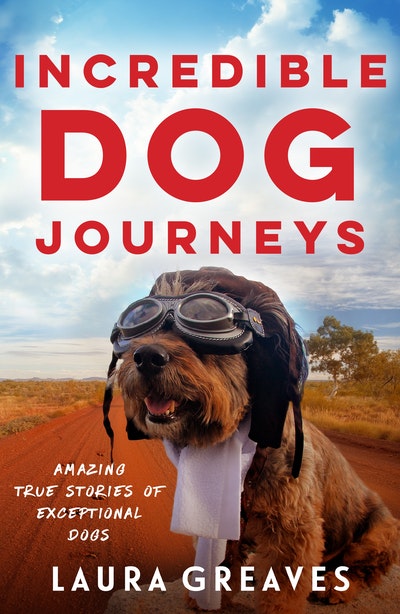 Amazing true stories of dogs who found their way home.
Buy now
Buy now
---