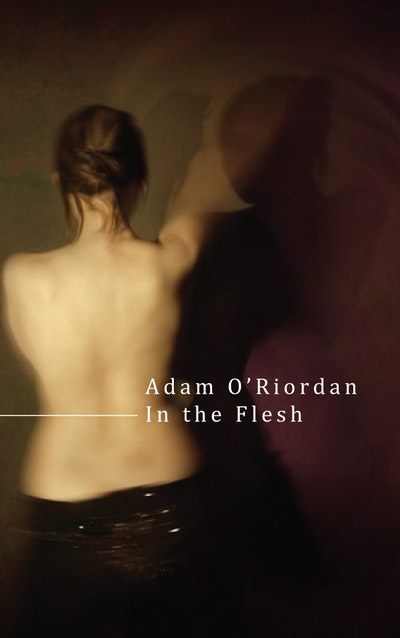 Published:

4 January 2011

ISBN:

9781409001690

Imprint:

Vintage Digital

Format:

EBook

Pages:

64
In the Flesh
---
---
---
Confident, seductive, and thrillingly assured, this vital collection is an enthralling introduction to one of our most exciting new British poets.
Adam O'Riordan's remarkable first collection traces the hidden paths from past to present, from the lost to the living, seeking familiarity in a world of 'false trails and disappearing acts'. Here relatives, friends and other absences are coaxed into life and urgently pressed on the reader as they surface, in the flesh.
Journeys begin with indelible detail and open into new and astonishing landscapes of the head and the heart. Whether in graceful elegies for the dead or the charged lyrics of love and desire, poems cross space as well as time, from the 'blackened lung' of Victorian Manchester and the fateful events of the Derby of 1913, to enter a modern era of satellites and late night searches for lost lovers. At the heart of the collection lies the sonnet sequence 'Home', a slant look at the lives of William and Dorothy Wordsworth, intersected by more recent, sometimes unsettling, personal portraits.
In language both clear-eyed and sensuous, these are poems linked by a strong sense of place and presence, longing and loss; of history captured in an irrevocable moment. In the Flesh is a startling debut from one of our finest young British poets.
Published:

4 January 2011

ISBN:

9781409001690

Imprint:

Vintage Digital

Format:

EBook

Pages:

64
Precise and attentive, O'Riordan has the painter's eye for detail and the pianist's touch for sounding the right notes.

Simon Armitage
These musical, deftly patterned poems are the products of a determined intelligence. They make for a convincing and sustained debut.

Adam Foulds
Adam O'Riordan brings an understated music to poems of birth, death and love, proving that novelty needn't be ostentatious. His poem on 'The Leverets', "Clawed from its nest into the cold world / sudden and bright and, in an instant, over", stopped me in my tracks.

Sarah Crown, Guardian
This collection does not read like a debut. It has an established feel - as if Adam O'Riordan, who is in his mid-20s, had been around for decades. Only that makes him sound dusty, and he isn't. The unfashionable beauty of this collection - shining, musical, aloof - is that it is intimate without being confessional... This collection is a most finished beginning.

Kate Kellaway, The Observer
In the Flesh is an auspicious debut, fill of unforgettable lines and hard-won insights. Adam O'Riordan is the real thing

Hugo Williams
easily one of the best poetry collections in the past decade

Herald
Shifts in focus and perspective allow for a fresh and engaging exploration of time-honoured themes. This descriptive and imaginative daring makes In the Flesh a persuasive debut

Ben Wilkinson, TLS