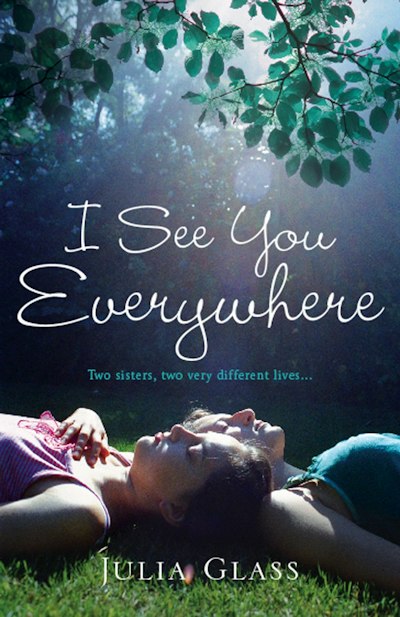 Published:

1 September 2010

ISBN:

9781409065661

Imprint:

Cornerstone Digital

Format:

EBook

Pages:

304
I See You Everywhere
---
---
---
A rich and devastating tale of two sisters. Together and apart, their alternating voices tell of their lives over a 25 year period
Louisa and Clem: two sisters who love each other more the further they move apart
Louisa is the elder one, the conscientious student, precise and careful, who yearns for a good marriage, a career, a family. Clem, the archetypal younger sibling, is the rebel: uncontainable, iconoclastic, committed to her work but not to the men who fall for her.
Alternating between their voices, I See You Everywhere opens when the sisters are in their early twenties and unfolds through their lives in a vivid, heart-rending story of what we can and cannot do for those we love. Their complex bond, Louisa observes, is 'like a double helix, two souls coiling around a common axis, joined yet never touching.'
Alive with the same sensual detail and riveting characterization that marks Julia Glass's previous novels, I See You Everywhere is a powerful and moving double portrait that reveals the very nature of sisterhood.
Published:

1 September 2010

ISBN:

9781409065661

Imprint:

Cornerstone Digital

Format:

EBook

Pages:

304
Praise for I See You Everywhere
An engaging and intelligent page-turner

Publishers Weekly
[A] promising extension of Glass's already impressive range

Kirkus Reviews
Rich, intricate and alive with emotion ... Glass has used the edges and color blocks of her own life to build an honest portrait of sister-love and sister-hate

New York Times Book Review
Glass elegantly captures what it means to be an independent and spirited contemporary woman

Chicago Tribune
Julia Glass is a writer firmly in control

Dallas Morning News
Glass is a wisely questioning, ardent, and artful novelist

Booklist
Nowhere are the ebbs and flows, the complex and often ugly nuances, the bonds and breaks between sisters more achingly or more piercingly explored.

USA Today
One doesn't read so much as sink into a Julia Glass novel, lulled into an escapist reverie by her mastery . . .

People Magazine
A sometimes stinging, always affecting tale of siblings who can't quite make it as friends

Marie Claire
The voices of bookish Louisa and bold Clem - sisters 'as different as white chocolate and seaweed' - alternate in Glass's wrenching tale as the strong-willed sibs cope with love, loss and each other.

Good Housekeeping
Glass writes with a bracing emotional and intellectual intensity, and . . . so accurately depicts the complexities of the sororal bond that it's no surprise to find that she hails from a sisterhood of two as well.

Elle
A lovely and heartbreaking book . . . Julia Glass writes the sort of novels you wish would go on forever; such is your immediate attachment to her impeccably drawn characters . . . [she] offers up intimate examinations of the lives on complex people, recognizable for their insecurities and strengths, failings and successes, humor and sadness, loves and loves lost.

Miami Herald
An arresting story that is both thorny and complex ... A wonderful novelist will expose truths that elude us in the everyday. [Glass's] eye in I See You Everywhere takes in blind spots and makes them mesmerizing

New York Daily News
The beauty of this story lies in its rich detail and the descriptions of the emotions and events that have shaped the sisters' complex relationship. A riveting and intricate read.

Candis
The best novels entrance us by showing what is missed in life as much as by what's discovered; this is one.

Daily Telegraph
Louisa and Clem, the sisters at the very centre of this wonderfully vivid, truthful novel, are (as Louisa puts it) "not exactly soul mates. Historically we're kind of like England and France"... [a] quarter century of their lives unfolds, switching between their two voices, kept beautifully distinct by Glass.

The Times
Beautifully written

Image Magazine
It is expertly written in its way, and oddly compelling - like a slushy movie you can't help but respond to

Guardian
Moving and thoughtful ... Poignant and compelling, this lyrical novel lifts the veil on an internal world of love, rivalry and misunderstanding; an intricate depiction of sibling relationships

Good Book Guide
A beautifully evocative and intelligent novel

Woman & Home