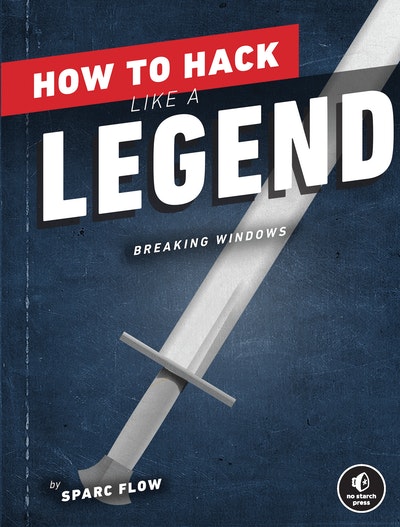 Published:

18 January 2022

ISBN:

9781718501508

Imprint:

No Starch

Format:

Paperback

Pages:

169

RRP:

$44.99
How to Hack Like a Legend
---
---
Tag along with a master hacker on a truly memorable attack. From reconnaissance to infiltration, you'll experience their every thought, frustration, and strategic decision-making first-hand in this exhilarating narrative journey into a highly defended Windows environment driven by AI.

Immerse yourself in this fast-paced account of a skilled hacker who meets their match while breaking into an offshore tech company protected by machine learning security tools, behavioral analysis, and artificial intelligence. You'll shadow their every step, from initial reconnaissance, to building a resilient and stealthy hacking infrastructure, to setting up an elaborate phishing platform and, eventually, chaining over a dozen attacks to achieve infiltration. You'll see the entire mission through the hacker's eyes, experience their state of mind, learn their go-to strategies, share their frustrations, and enjoy the victories.
This is not your standard attack mission. Most hacking tools would crash and burn against a fully equipped and heavily defended Windows environment – so, you'll have to build your own. You'll get creative and access the mark by way of their own suppliers, spying on their Active Directory, hacking into remote servers, and circumventing a slew of next-generation security vendors.
This is not only a hack you'll remember – it's one you that teaches you to think on your feet.
NOTE: External resources and detailed source code are provided for all custom attack payloads.
Published:

18 January 2022

ISBN:

9781718501508

Imprint:

No Starch

Format:

Paperback

Pages:

169

RRP:

$44.99