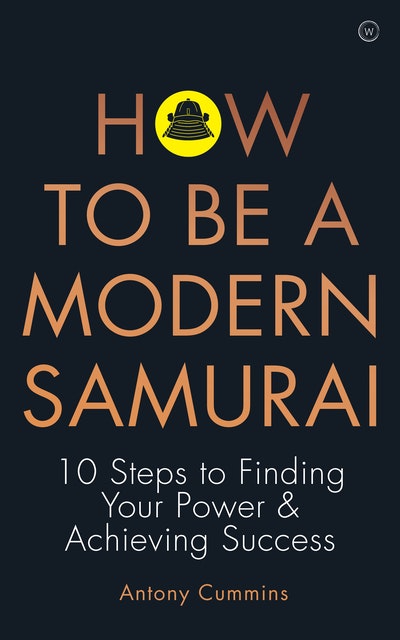 Published:

20 October 2020

ISBN:

9781786783547

Imprint:

Watkins

Format:

Paperback

Pages:

208

RRP:

$27.99
How to be a Modern Samurai
10 Steps to Finding Your Power & achieving success
---
---
The first guide to using samurai self-discipline, focus and determination in order to find your unique inner power and be a success in your chosen field. This inspiring book offers historically authentic and highly effective mind-control and leadership techniques, as well as fun activities to bring a flavour of old Japan into your life.
This book is a systematic guide to using the authentic practices and techniques that for hundreds of years allowed the Japanese samurai to sit in power over everyone else. It will enable you to find your unique power and reach the situation in life that fulfils your highest potential, by emulating these ruthless, fearsome masters of their world, who ruled with true power and authority.
There are 10 steps to take on your journey to samurai success, as you progress from controlling your mind and emotions and paying attention to how you interact with the world at large, to choosing your path, mastering your art and building an army of supporters. You will learn how to defend yourself and how to launch a devastating attack when you need to; you will also be initiated in the ninja ways of deception, and finally, at the highest levels of the path, in samurai magic and spiritual knowledge. Quotes from real samurai are woven in with anecdotes from the past to ground each lesson in historical reality, and there is plenty of guidance as using the practices in a modern context. The practices range from determination-enhancing and emotion-calming techniques to advice about self-discipline and building a network of followers, to suggestions for interesting and fun things to do, such as making a magical talisman, doing a kuji-kiri purification spell, defending your home from physical and psychic attack, and using tea drinking and other rituals to connect with followers.
Published:

20 October 2020

ISBN:

9781786783547

Imprint:

Watkins

Format:

Paperback

Pages:

208

RRP:

$27.99