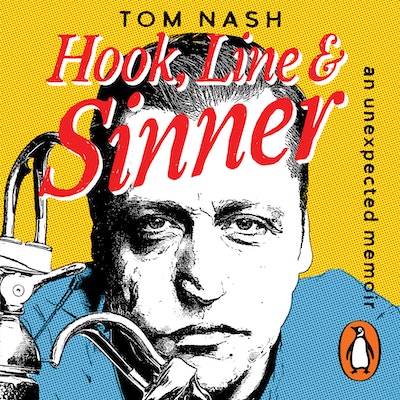 Published:

29 August 2023

ISBN:

9781761342783

Imprint:

Penguin Random House Australia Audio

Format:

Audio Download

Length:

7 hr 5 min

Narrator:

Tom Nash

RRP:

$34.99
Hook, Line and Sinner
---
---
---
Fuelled by Tom Nash's dark humour and razor-sharp wit, Hook, Line & Sinner is a spirited, wild ride of survival, and a case study in reinventing life on your own terms.
Tom Nash has spent his adult life mesmerising audiences around the world, either with his thought-provoking philosophies or hypnotic DJ sets. However, before his career had even begun, Tom was given the slimmest chance of survival after contracting a deadly disease at the age of nineteen, resulting in him losing both his arms and legs. When the unthinkable becomes your reality, where do you turn? Why do you turn? Tom not only went on to survive, but to thrive, taking on life with nothing more than a pair of prosthetic hooks and a dark sense of humour.
In a world where inspiration porn belies the true intrigue and hard-won lessons gained from carving out a future through adversity, Hook, Line & Sinner is Tom's visceral, revelatory memoir of what it's like to survive a life-threatening illness against all odds and come out the other side – driven by curiosity, steeped in debauchery and bold in the decision not to become a Paralympian.
Published:

29 August 2023

ISBN:

9781761342783

Imprint:

Penguin Random House Australia Audio

Format:

Audio Download

Length:

7 hr 5 min

Narrator:

Tom Nash

RRP:

$34.99