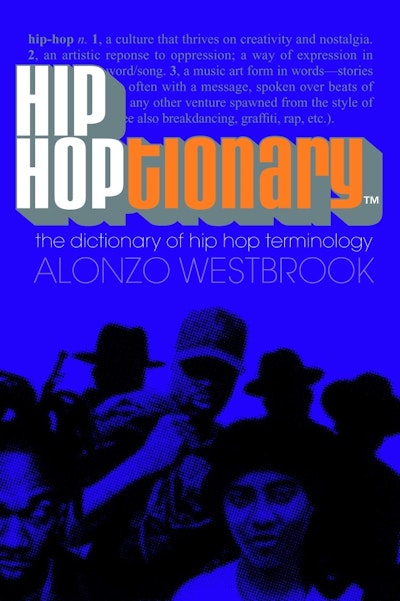 Published:

15 September 2002

ISBN:

9780767909242

Imprint:

Crown

Format:

Paperback

Pages:

240

RRP:

$24.99
Hip Hoptionary TM
The Dictionary of Hip Hop Terminology
---
---
The bumpin' book for hip-hop disciples (a.k.a. fiends), songwriters, all other writers, pop culture fans, linguists, and parents who are just trying to figure out what their kids are saying.
The inventive sounds of hip-hop (which became America's number two music genre in 2001, outselling country) have echoed far from their Bronx beginnings of twenty years ago. Making its way from Compton sidewalks to suburban malls, garnering commentary from The Wall Street Journal alongside Vibe, hip-hop by definition delivers its messages in the most creative language possible. Celebrating hip-hop's boon to the realm of self-expression, Hip Hoptionary™translates dozens of phrases like "marinating in the rizzi with your road dawg" (relaxing in your car with your friend), including:
• Big bodies: SUVs or luxury vehicles
• Government handle: registered birth name
• 411: the latest scoop or information
• Bling-bling: diamonds, big money, flash and cash
• Brick City: Newark, New Jersey
• 1812: war, fight (as in War of 1812)
In addition to the lexicon of idioms and beeper codes, Hip Hoptionary™ also features lists of hip-hop fashion labels, books, mixed drinks, and brief bios of America's famous rappers, making this the ultimate guide for a Double H (hip-hop) nation.
Published:

15 September 2002

ISBN:

9780767909242

Imprint:

Crown

Format:

Paperback

Pages:

240

RRP:

$24.99