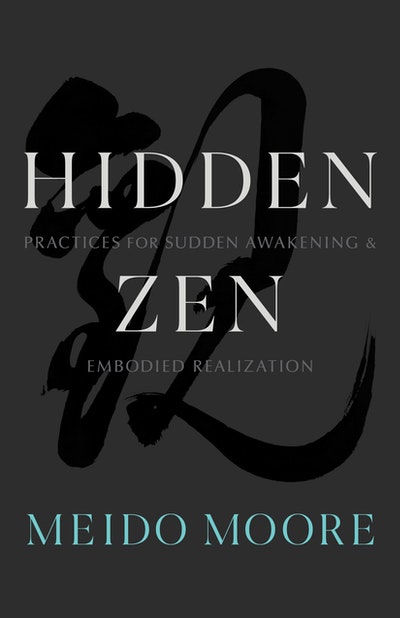 Published:

13 January 2021

ISBN:

9781611808469

Imprint:

Shambhala

Format:

Paperback

Pages:

304

RRP:

$35.00
Hidden Zen
Practices for Sudden Awakening and Embodied Realization
---
---
Discover hidden practices, secretly transmitted in authentic Zen lineages, of using body, speech, and mind to remove obstructions to awakening.
Though Zen is best known for the practices of koan introspection and "just sitting" or shikantaza, there are in fact many other practices transmitted in Zen lineages. In modern practice settings, students will find that Bodhidharma's words "direct pointing at the human mind" are little mentioned, or else taken to be simply a general descriptor of Zen rather than a crucial activity within Zen practice. Reversing this trend toward homogeneous and superficial understandings of Zen technique, Hidden Zen presents a diverse collection of practice instructions that are transmitted orally from teacher to student, unlocking a comprehensive path of awakening.
This book reveals, for the first time, a treasury of "direct pointing" and internal energy cultivation practices preserved in the Rinzai Zen tradition, along with detailed instructions for their use. Examined are 28 practices of direct pointing: methods that reveal one's natural clarity and, ultimately, the nature of mind itself. Over a dozen practices of internal energetic cultivation are also detailed to provide dramatic effects on the depth of one's meditative attainment. By sharing these practices, Hidden Zen provides a small taste of the richness of the hidden practice life to help readers grow beyond the bounds of introspection and sitting to find awakening itself.
Published:

13 January 2021

ISBN:

9781611808469

Imprint:

Shambhala

Format:

Paperback

Pages:

304

RRP:

$35.00