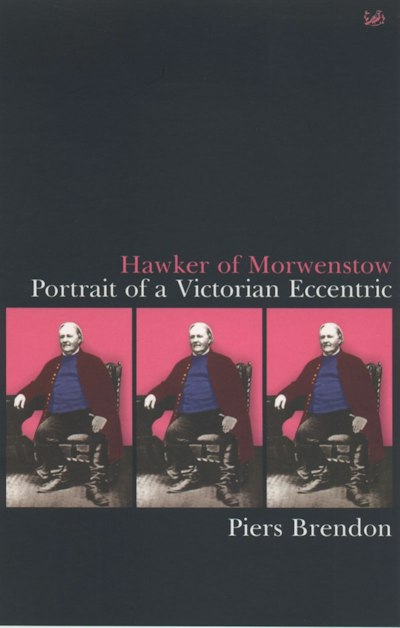 Published:

31 August 2011

ISBN:

9781446484531

Imprint:

Vintage Digital

Format:

EBook

Pages:

272
Hawker Of Morwenstow
Portrait of an Eccentric Victorian
---
---
'A beautifully written and vastly entertaining book' - Guardian
This illuminating biography of Robert Stephen Hawker (1803-75) unravels fully the famous Cornish parson-poet's rich personality. Drawing on a mass of unpublished material, Piers Brendon re-creates one of the most bizarre of Victorian lives, revealing the mixture of truth, over-simplification and falsehood in the legend which has built up around him.
The popular account depicts Hawker as a youth of wild high spirits who delighted in hoaxes and practical jokes. As an Oxford undergraduate he won the Newdigate Poetry Prize and married his rich 41-year-old godmother. In 1834 he became vicar of Morwenstow and spent the rest of his life in his desolate country parish on the storm-swept coast of north Cornwall. He was a charitable, hard-working Anglo-Catholic but, owing to the remoteness of his position and lack of sympathy from his parishioners, his true genius became warped and he succumbed to wayward eccentricity.
His dress was, to say the least, unorthodox, and he became obsessed with antiquarian lore, lending a haunting reality to the arcane superstitions which he cultivated. He entertained no doubt whatever about the active agency of demons and angels, ghosts and brownies. He talked to birds, invited his nine cats into church and excommunicated one of them when it caught a mouse on Sunday. Out of the timbers of wrecked ships he built a hut, a forbidding sanctuary perched on the high cliff-edge, where he invoked mystic visions and composed romantic poetry.
Piers Brendon here rescues Hawker from legend, and his fascinating book substitutes character for caricature. An even more interesting and idiosyncratic Hawker emerges, scarred and moulded by the stark isolation of his hostile seaboard benefice, a man of remarkable insight and compassion, who submitted in strange ways to his calling, and who, it turns out, proves to have been a true prophet in his yearning exclamation: 'what a life mine would be if it were all written and published in a book.'
Published:

31 August 2011

ISBN:

9781446484531

Imprint:

Vintage Digital

Format:

EBook

Pages:

272
Praise for Hawker Of Morwenstow
A beautifully written and vastly entertaining book.

Guardian