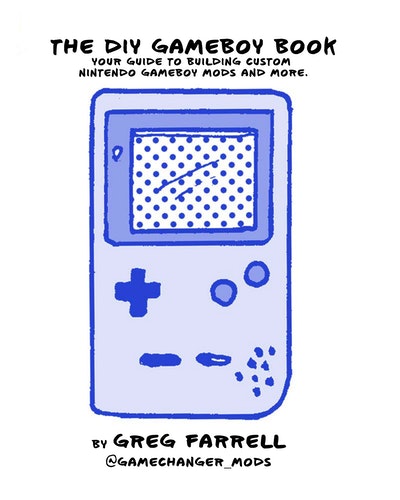 Published:

26 May 2020

ISBN:

9781718500143

Imprint:

No Starch

Format:

Paperback

Pages:

180

RRP:

$41.99
Game Boy Modding
A Beginner's Guide to Game Boy Mods, Collecting, History, and More!
---
---
Complete beginner's guide to all aspects of modifying the classic Nintendo Game Boy.
D.I.Y. Game Boy Modding will provide readers with a detailed process for purchasing, refurbishing, modding, and customizing several Nintendo handheld consoles. The consoles and customizations are widely available and affordable for all gamers to try on their own, and require only limited tools and know-how. With the retro gaming trend booming across the world, old school retro consoles are seeing a resurgence of popularity among gamers of all ages. King among these throwback devices is the Nintendo Game Boy, which sold over 100 million units in its lifetime, and was where many popular characters got their start, including Mario and Pokemon. These consoles are oozing pixelated 8-bit retro charm, but some lack the modern technological enhancements that we take for granted in 2018.
Readers learn basic soldering and hardware modification techniques, then move on to learn how to change speakers, buttons, screen lens, and even fix dead speakers and sticky buttons.
Published:

26 May 2020

ISBN:

9781718500143

Imprint:

No Starch

Format:

Paperback

Pages:

180

RRP:

$41.99