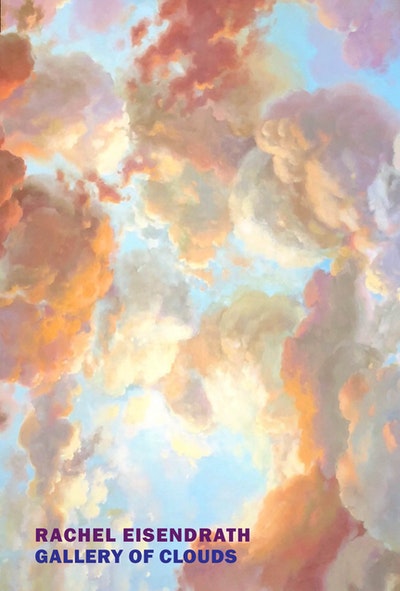 Published:

16 June 2021

ISBN:

9781681375434

Imprint:

NY Review Books

Format:

Trade Paperback

Pages:

176

RRP:

$29.99
Gallery of Clouds
---
---
A personal and critical work that celebrates the pleasure of books and reading.
Largely unknown to readers today, Sir Philip Sidney's sixteenth-century pastoral romance Arcadia was long considered one of the finest works of prose fiction in the English language. Shakespeare borrowed an episode from it for King Lear; Virginia Woolf saw it as "some luminous globe" wherein "all the seeds of English fiction lie latent." In Gallery of Clouds, the Renaissance scholar Rachel Eisendrath has written an extraordinary homage to Arcadia in the form of a book-length essay divided into passing clouds: "The clouds in my Arcadia, the one I found and the one I made, hold light and color. They take on the forms of other things: a cat, the sea, my grandmother, the gesture of a teacher I loved, a friend, a girlfriend, a ship at proud sail, my mother."
Gallery of Clouds opens in New York City with a vision of meeting Virginia Woolf in the afterlife. Eisendrath holds out her manuscript, an infinite moment passes, and Woolf takes it and begins to read. From here, in this act of magical reading, the book scrolls out in a series of reflective pieces connected through an association of metaphors and ideas. A rupture of time in a Pisanello painting links to Montaigne's practice of revision in his essays; a brief history of prose style segues through the Chicago public library system's first African-American head branch librarian. Eisendrath's wondrously woven hybrid work extols the materiality of reading with wild leaps and delight.
Published:

16 June 2021

ISBN:

9781681375434

Imprint:

NY Review Books

Format:

Trade Paperback

Pages:

176

RRP:

$29.99
Praise for Gallery of Clouds
Rachel Eisendrath's Gallery of Clouds reads like strings of improvised images in the margins of Sir Philip Sidney's Elizabethan romance Arcadia. Or a diary at times inspired by her muse Virginia Woolf and elevated to an urban essay on the English Renaissance, European art, failed American pastoral dreams, and the dissonances of modernity. Eisendrath's illuminating sketches—wise, changeable, compassionate—resemble Constable's watercolor sky studies with transitory Turneresque bursts of sun between. —Susan Howe

Susan Howe, Susan Howe
What is this mysterious harmony that a lamp has with a book? It is as if the lamp knew and shared in the silence that lies at the heart of the book, beneath all the eager little words.' So writes Rachel Eisendrath in this transporting marvel of a book, a wide-ranging demonstration of the art of making thought out of dreamy inquiry and reflection. An underground spring in the book—if such can be said of a gallery of clouds!—is a deft, unforgettable portrait of the child and the girl the author was who dwell so delightedly in her still, avid for insight and all the crucial refreshment that beauty, literature and art bring to life. I'll be sharing Gallery of Clouds with lucky friends starting now and for the rest of my life. —Alice Quinn

Alice Quinn, Alice Quinn
Gallery of Clouds is a rare and singular achievement. An ecstatic meditation on Sir Philip Sidney's Arcadia, it is also a space—one concise and yet vast, precise and yet its effects are indeterminable—where subtle echoes between gestures in art and literature are revealed and attended to by an exceptional mind. Rachel Eisendrath is a close and astute reader who possesses great learning and vivid gifts, all of which she wears lightly. Her ideas are communicated with eloquent clarity and directness. Her authority is powered by doubt and a restless searching, one troubled by timeless questions concerning the meaning of things, the uncertainty of those meanings, and the fleeting and connected nature of life. Soon one realises that what is taking place here is a sort of an experiment in living and reading. With such acute lucidity and intellectual elegance, Eisendrath has mapped out an unlikely geography of feeling and ideas that culminates into a passion for the life of the mind and the life of books.—Hisham Matar

Hisham Matar, Hisham Matar