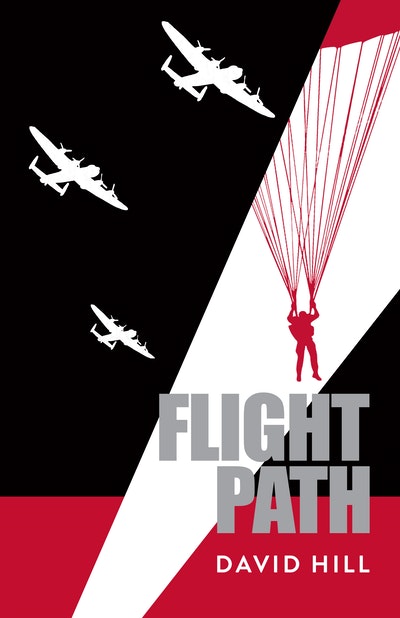 Published:

3 April 2017

ISBN:

9780143770534

Imprint:

Penguin eBooks

Format:

EBook

Pages:

288
Flight Path
---
---
---
Dogfights, bombing missions, explosions, a touch of romance and capture - a pacey, suspense-filled novel for young adults.
A gripping novel for young adults that captures both the daring and the everyday realities of serving in the Air Force during the Second World War.
Pete and Paul yelled together. 'Bandit! Nine o'clock! Bandit!'
Jack spun to stare. There was the Messerschmitt on their left, streaking straight at them.
Eighteen-year-old Jack wanted to escape boring little New Zealand. But he soon finds that flying in a Lancaster bomber to attack Hitler's forces brings terror as well as excitement. With every dangerous mission, he becomes more afraid that he'll never get back alive. He wants to help win the war, but will he lose his own life?

My Brother's War: '... there are stories that need to be told over and over again, to introduce a new generation of readers to important ideas and to critical times in their country's history ... Hill's descriptions of trench warfare are unforgettable.' from the Judges' Report of the New Zealand Post Book Awards for Children and Young Adults 2013
Published:

3 April 2017

ISBN:

9780143770534

Imprint:

Penguin eBooks

Format:

EBook

Pages:

288
Flight Path described the war in such an utterly different way than I was used to; thousands of feet in the air, trapped in the small, freezing confinements of a Lancaster's nose turret, able to feel and hear each and every impact of a shell or bullet into the plane's outer skin, unable to know any of your crewmate's states or positions due to the radio silence near targeted bombing areas. The author's amazing use of imagery, coupled with the idea of fighting for your life while strapped into a seat and equipped only with a button and a joystick, your safety depending utterly on the adequacy of your other crew members' skill levels; it was a truly brilliant thing to read . . . Overall, Flight Path is a surprisingly good book. I can recommend it to young adults like myself; slightly nerdy people with an appetite for the thrilling and a healthy appreciation of history; or soon-to-be pilots in need of a burst of inspiration and if-that-average-teenage-guy-can-fly-aplane-so-can-I encouragement; or fullgrown adults wishing to experience the past or the war or simply flying in a way that makes their heart race.

Pippi Jackson Duncan, NZ Aviation News
Really good . . . recommended

James Russell, National Radio
a gripping novel for young adults, which captures both the daring and the everyday realities of serving in the Air Force during World War II

Air Force News
Storylines Notable Young Adult Fiction Award
Awarded • 2018 • A Storylines Notable Young Adult Fiction Book