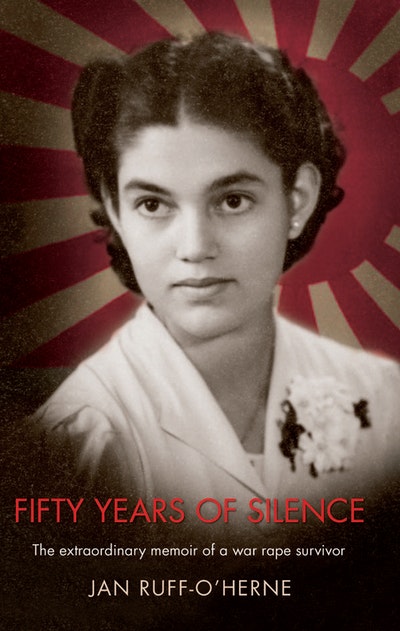 Published:

31 August 2011

ISBN:

9781742754260

Imprint:

Random House Australia

Format:

EBook

Pages:

224
Fifty Years of Silence
---
---
---
The extraordinary memoir of a war rape survivor.
The extraordinary memoir of a war rape survivor.
'How can you tell your daughters, you know? I mean, the shame, the shame was still so great. I knew I had to tell them but I couldn't tell them face to face . . . so I decided to write it down.'
Jan Ruff O'Herne's idyllic childhood in Dutch colonial Indonesia ended when the Japanese invaded Java in 1942. She was interned in Ambarawa Prison Camp along with her mother and two younger sisters. In February 1944, when Jan was just twenty-one years old, she was taken from the camp and forced into sexual slavery in a military brothel. Jan was repeatedly beaten and raped for a period of three months, after which she was returned to prison camp with threats that her family would be killed if she revealed the truth about the atrocities inflicted upon her. For fifty years, Jan told no-one what had happened to her, but in 1992, after seeing Korean war rape victims making appeals for justice on television, she decided to speak out and support them. Before she could testify publicly, though, she had to find a way to tell her family and friends about all she had suffered.
Jan's survival is a tribute to her inner strength and deep faith. For the past fifteen years, she has worked tirelessly to protect the rights of women in war and armed conflict.
Published:

31 August 2011

ISBN:

9781742754260

Imprint:

Random House Australia

Format:

EBook

Pages:

224
Praise for Fifty Years of Silence
"This is an important book . . . the weight of Ruff-O'Herne's testimony is her willingness to tell us her story" - The Canberra Times