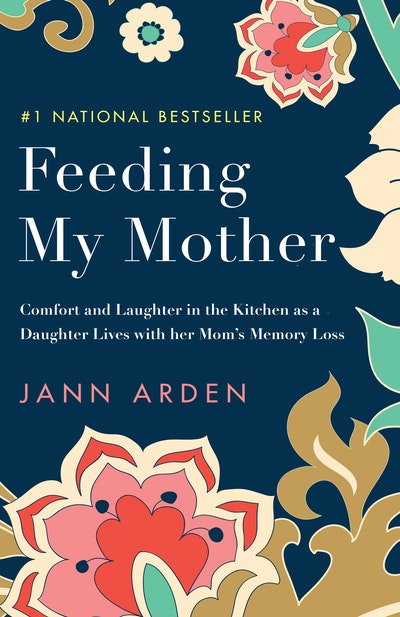 Published:

2 April 2019

ISBN:

9780735273931

Imprint:

Random House Canada

Format:

Paperback

Pages:

224

RRP:

$26.99
Feeding My Mother
Comfort and Laughter in the Kitchen as a Daughter Lives with her Mom's Memory Loss
---
---
This new edition of Jann Arden's inspirational #1 bestseller about "parenting" her mom, who is in the grip of Alzheimer's, brings us the next stages of the journey, as Jann moves her mom into care. Frank, funny, heartbreaking.
When Jann Arden moved in to a house just across the way from her parents in rural Alberta, the intent was to be close to them so they could be her refuge. When her dad died in 2015, Jann began to cook for her mom, whose memory was failing, five or six times a week. Her mom found comfort in Jann's kitchen—not just from the delicious food but also sitting with her daughter while she cooked. "If you told me two years ago that I'd be here," Jann writes, "I wouldn't have believed it. And yet we still fall into so much laughter, feel so much insane gladness and joy. It's such a contrast from one minute to the next and it teaches me constantly: it makes me stronger and more humble and more empathetic and caring and kind." But it is also one test after another, one loss after another, and now with her mother in care, Jann is facing the end of their road together.
The many people who are dealing with a loved one who is losing themselves will find inspiration and strength in Jann's wholehearted, loving response and her unique take on the upside-down world of a daughter mothering her mother. An affirmation that life keeps on keeping on, this book tells the inspiring story of how you have to roll with it.
Published:

2 April 2019

ISBN:

9780735273931

Imprint:

Random House Canada

Format:

Paperback

Pages:

224

RRP:

$26.99