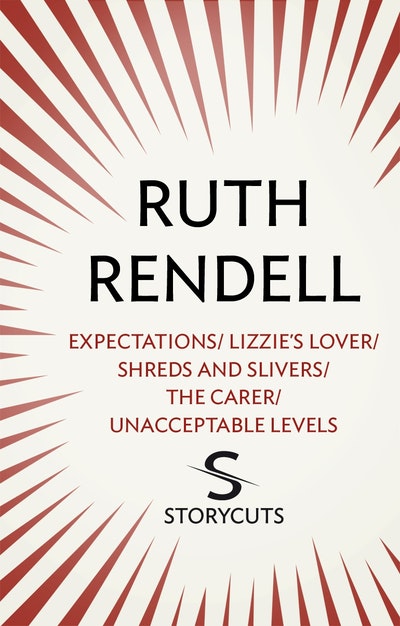 Published:

17 November 2011

ISBN:

9781448108848

Imprint:

Cornerstone Digital

Format:

EBook

Pages:

28
Expectations / Lizzie's Lover / Shreds and Slivers / The Carer / Unacceptable Levels (Storycuts)
---
---
Five short stories: a man who has married his wife for money is murdered but his wife feels only relief; one man takes his poetry far, far too seriously; strange obsessions wreak unexpected havoc; a house sitter snooping for love letters unexpectedly finds dead woman; and a smoker can't quit smoking, nor can he quit scratching his mosquito bites.
In 'Expectations', hen George, a seemingly virtuous, well-born and well-educated man, is murdered, his wife reflects on their life together. She married George for love despite knowing he didn't love her and that he only wanted part of what she owned, and is relieved that she doesn't have to play the part of Miss Haversham anymore.
In 'Lizzie's Lover' a poetically-minded man woos his lover with quotes of verse. He brings the words to life, dangerous as that might be.
In 'Shreds and Slivers' an aggrieved man plots his deadly revenge with sinister cheer. This will make you think twice the next time you're buying your dinner.
In 'The Carer' nosy neighbour Angela looks after people' s houses when they're away. Sometimes she likes to go through their possessions, searching their draws to uncover their secrets... Until she uncovers a secret that even she can't handle.
In 'Unacceptable Levels' a smoker has tried to quit but can't. When he's outside, he smokes to keep the mosquitoes away. When he gets mosquito bites, he can't sleep so he smokes some more, caught in a vicious cycle.
Part of the Storycuts series, these five short stories were previously published in the collection Blood Lines.
Published:

17 November 2011

ISBN:

9781448108848

Imprint:

Cornerstone Digital

Format:

EBook

Pages:

28