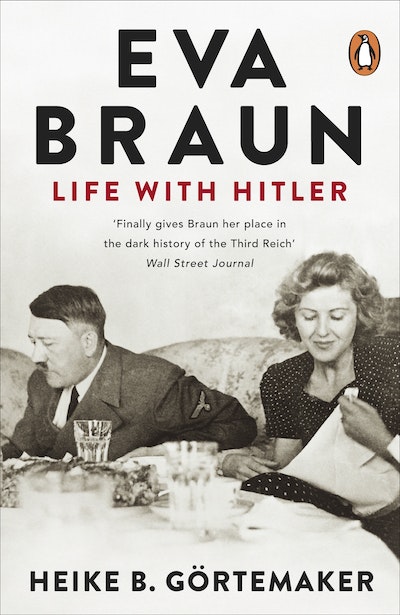 Published:

28 November 2011

ISBN:

9780141971421

Imprint:

Penguin eBooks

Format:

EBook

Pages:

304
Eva Braun
Life With Hitler
---
---
---
'I want to be a beautiful corpse, I will take poison' Eva Braun, 1945
DAILY TELEGRAPH BOOKS OF THE YEAR and BBC HISTORY MAGAZINE BOOK CLUB title
'I want to be a beautiful corpse, I will take poison' Eva Braun, 1945
Eva Braun and Adolf Hitler were together for fourteen years, a relationship that ended only with their marriage and double suicide in Berlin. Braun was obsessed with sport, fashion, photography and films, and seems to have had no real interest in politics. She and Hitler were unmarried and they had no children. And so, at the heart of the Nazi regime there was an odd paradox: the leader of a ferocious dictatorship, himself obsessed with imposing an idea of the 'German family' on an entire nation, who chose to spend much of his adult life with a woman 23 years younger than himself in a way that was unideological and bohemian.
So who was Eva Braun? Heike Görtemaker's highly praised new book is the first to take Braun's role in the Nazi hierarchy seriously. It uses her to throw fascinating light on a regime that prided itself on its harsh, coherent and unsentimental ideology, but which was in practice a chaos of competing individuals fighting for space around the overwhelmingly dominant figure of Hitler. Braun had a special place 'at court'. She was both marginal and exceptional: a more powerful figure than 'the First Ladies of the Third Reich' such as Magda Goebbels and Margarete Speer, but someone who almost never chose to use that power.
Braun's life tells us a huge amount about a particular, catastrophic era in German history, both in her role as Hitler's companion and as the hostess at Nazi social events at the Berghof. Heike Görtemaker's book allows Braun to step out as much as possible from the shadows and fully inhabit her strange role at the heart of a terrible regime.
Published:

28 November 2011

ISBN:

9780141971421

Imprint:

Penguin eBooks

Format:

EBook

Pages:

304