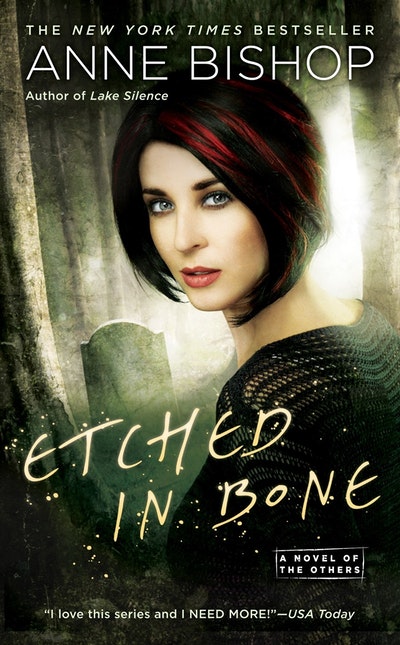 Published:

15 February 2018

ISBN:

9780451474506

Imprint:

Roc

Format:

Paperback

Pages:

528

RRP:

$17.99
Etched In Bone
A Novel of the Others
---
---
Return to the realm of the Others, where shapeshifters and vampires roam, in the powerful conclusion to blood prophet Meg Corbyn and shapeshifter Simon Wolfgard's story arc in the fifth book in the New York Times bestselling series, now in paperback.
After the Elders cleansed and reclaimed many human towns, Lakeside Courtyard emerged relatively unscathed. Simon Wolfgard, its wolf shifter leader, and blood prophet Meg Corbyn must still work with the human pack to maintain the fragile peace. But all their efforts are threatened when Lieutenant Montgomery's shady brother arrives, looking for a free ride and easy pickings.
With the humans on guard against one of their own, tensions rise, drawing the attention of the Elders, who are curious about the effect such an insignificant predator can have on a pack. But Meg knows the dangers, for she has seen in the cards how it will all end—with her standing beside a grave…
Story Locale: Alternate North America
Series Overview: Prophet Meg Corbyn and shapeshifter Simon Wolfgard use their powers to protect humans and Others alike in this beautifully crafted fantasy series.
Published:

15 February 2018

ISBN:

9780451474506

Imprint:

Roc

Format:

Paperback

Pages:

528

RRP:

$17.99