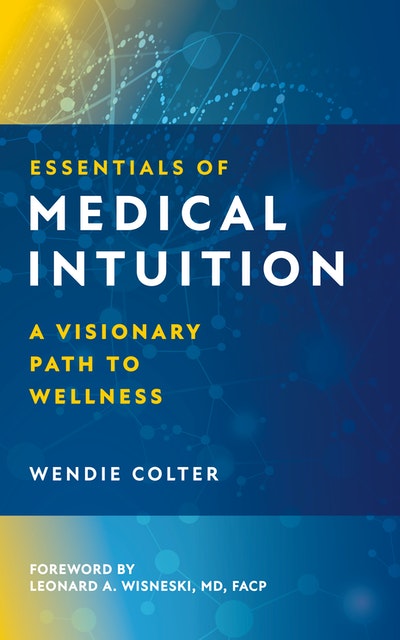 Published:

26 April 2022

ISBN:

9781786785237

Imprint:

Watkins

Format:

Hardback

Pages:

224

RRP:

$49.99
Essentials of Medical Intuition
A Visionary Path to Wellness
---
---
Aimed at wellness professionals who want to use their intuition in their practice, and anyone seeking answers to their health issues from their own body and energy systems, this is the most comprehensive and nuanced guide to using Medical Intuition to promote wellbeing.
Medical Intuition is designed to assess the root causes of imbalance in order to promote physical, emotional, mental and spiritual wellbeing. It focuses on in-depth intuitive scanning to obtain information from the physical body and energy systems. It can be used to assess energetic patterns in the physical systems of the body as well as in the body's energy systems (the biofield) that may correspond to illness and disease. In addition, Medical Intuition seeks to address the energetic influence of thoughts, beliefs and emotions, and how they may impact the health and wellbeing of an individual.
This practical guide to Medical Intuition explores what Medical Intuition is, what it is not, and how it can enhance your own healing and wellness, and those of patients. Myths and taboos about intuition being a "special gift" only for the few are exploded. The four major "clairs", such as clairvoyance, are outlined so people can understand how they experience at least one of these natural human traits regularly (a self-test is included). The book includes many research and case studies in the use of intuition in healthcare and the restoration of health. It also provides information on how to use intuitive Meta-Visual Scanning to avoid burnout and promote resiliency, and Energy Hygiene skills, including energy grounding and protection, to reduce the sense of being overwhelmed.
Published:

26 April 2022

ISBN:

9781786785237

Imprint:

Watkins

Format:

Hardback

Pages:

224

RRP:

$49.99